Bot builder keyboard shortcuts
Shortcuts for building your bot
Building bots just got simpler, our mouse and keyboard shortcuts that will help you increase your productivity, build bots faster and work with bot's objects in bulk rather than one by one.

Click and drag to scroll
Simply click an empty space on your canvas and drag the canvas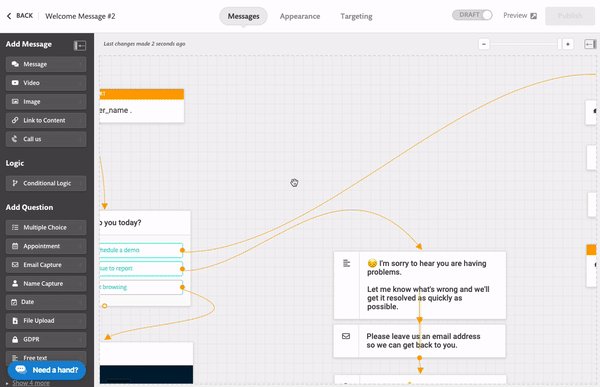 Hold Shift + Click and drag to select multiple objects
Simply hold shift key then click and drag to use the selection tool and draw a box over the objects. Then release shift and click on the canvas to release them.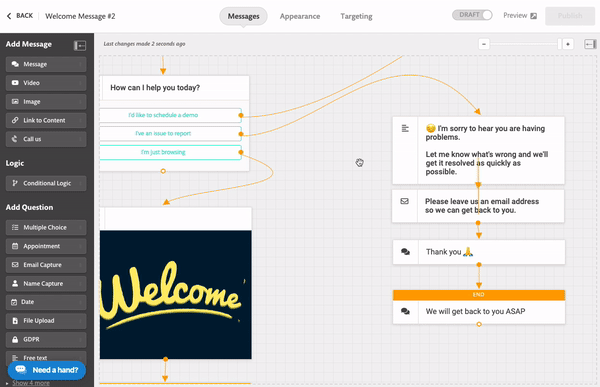 Keyboard shortcuts
For Windows
Control + A to select all objects
Control + C to copy selected objects
Control + V to paste copied objects
Backspace to delete selected items
Control + Z to undo step
For MacOS
Cmd + A to select all objects
Cmd + C to copy selected objects
Cmd + V to paste copied objects
Backspace to delete selected items
Cmd + Z to undo step