How to assign teammates to a converation
For better collaboration between teammates, you can assign yourself or team mates to a conversation. This way you can easily see what chats need your attention and which don't. This also means you won't get all the notifications for messages in chats assigned to another team mate.
How to assign yourself or a teammate to a conversation
1. Open the Live Chat app, find the conversation you want to assign.
2. Next to the conversation status, you will see an avatar icon, by clicking on it you will assign yourself to that conversation.
3. To assign a different teammate, open the conversation and click on the avatar icon to the top right, choose the teammate you would like to assign the conversation to.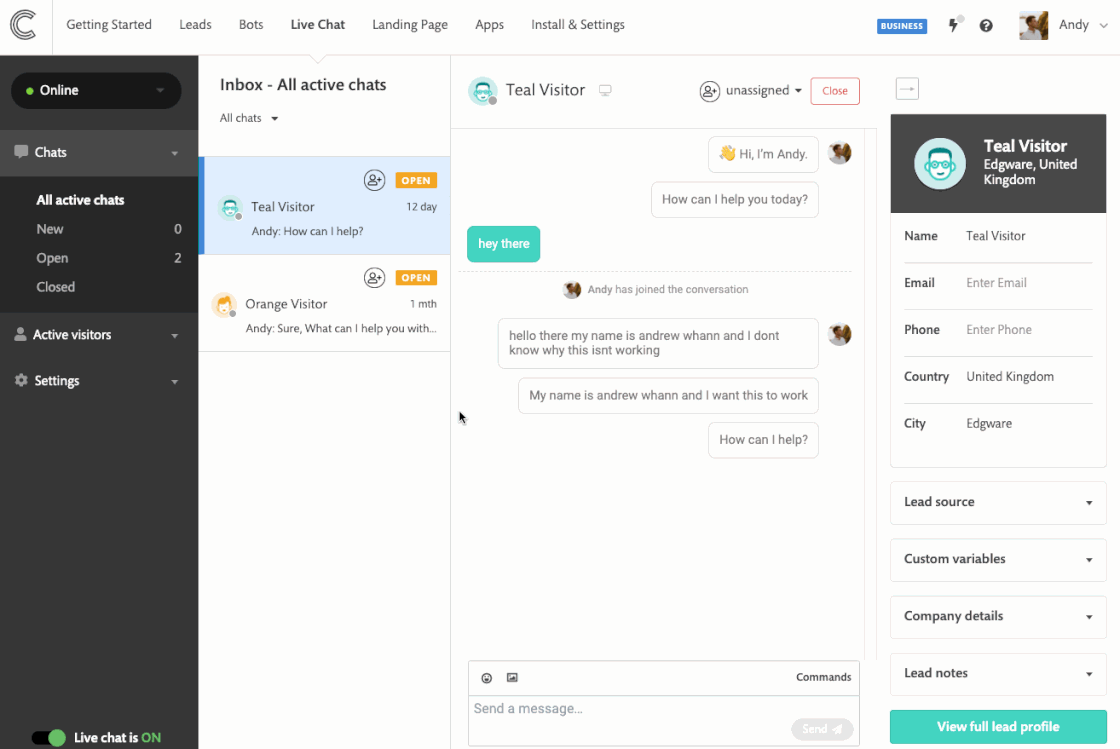 Note: When you reply to a conversation you get assigned to it automatically.