How to turn live chat on / off
Livechat is turned on by default for your account. If you want to turn off Livechat go to live chat Settings then click on the Disable Live chat and toggle the option Turn live chat Off
When the toggle is Off : This is the default setting, livechat is turned on and will be displayed on your bots. Your leads will be able to send you livechat messages.
When the toggle is On: This means Livechat is turned off. Livechat message field will be hidden from your visitors and they won't be able to contact you via livechat.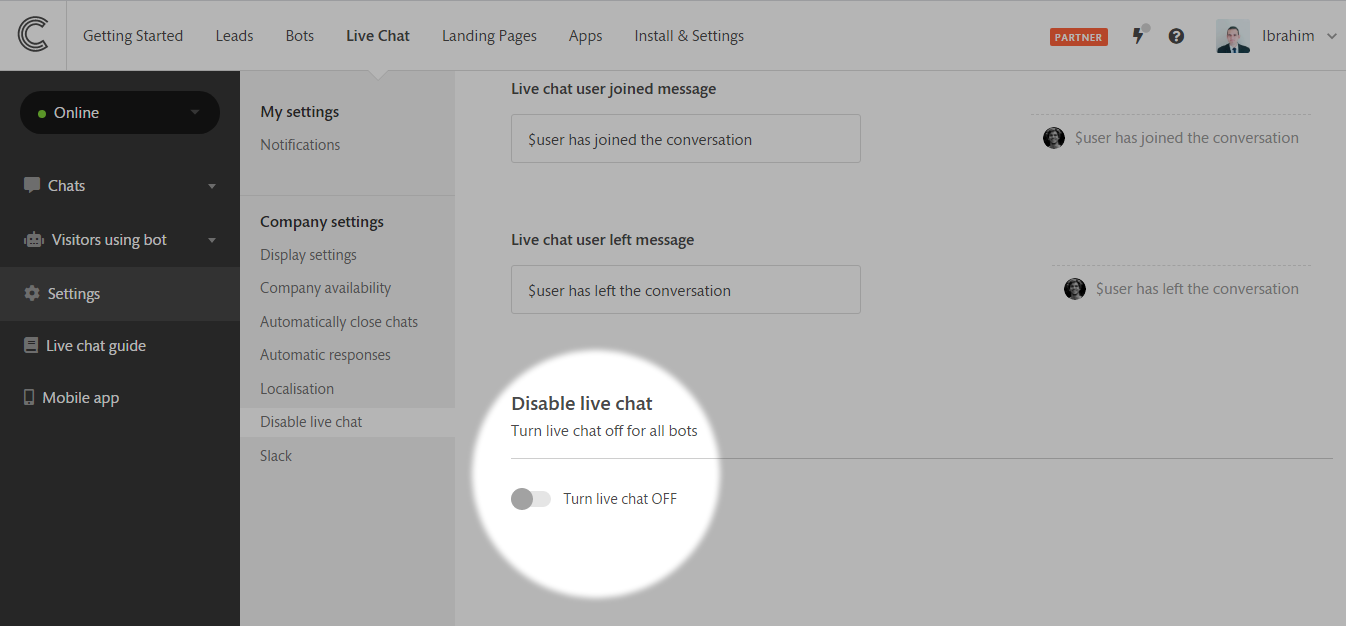 We have advanced options to control when you want to hide your livechat without turning it off using different methods like :
1. Check for available signed in users.
2. Show livechat during working business hours.
3. Show livechat only at a specific step in the conversation.