How to display live chat on specific bots
Want to enable Live Chat on specific bots only? Now you can choose which bots can have live chat enabled on and you can let live chat appear at a certain point in the conversation only.
How to enable live chat per bot
Live chat is turned on by default for all bots, if you disabled it make sure to turn live chat ON first.
Then go to your bots page and toggle the switch to the right to enable live chat for each bot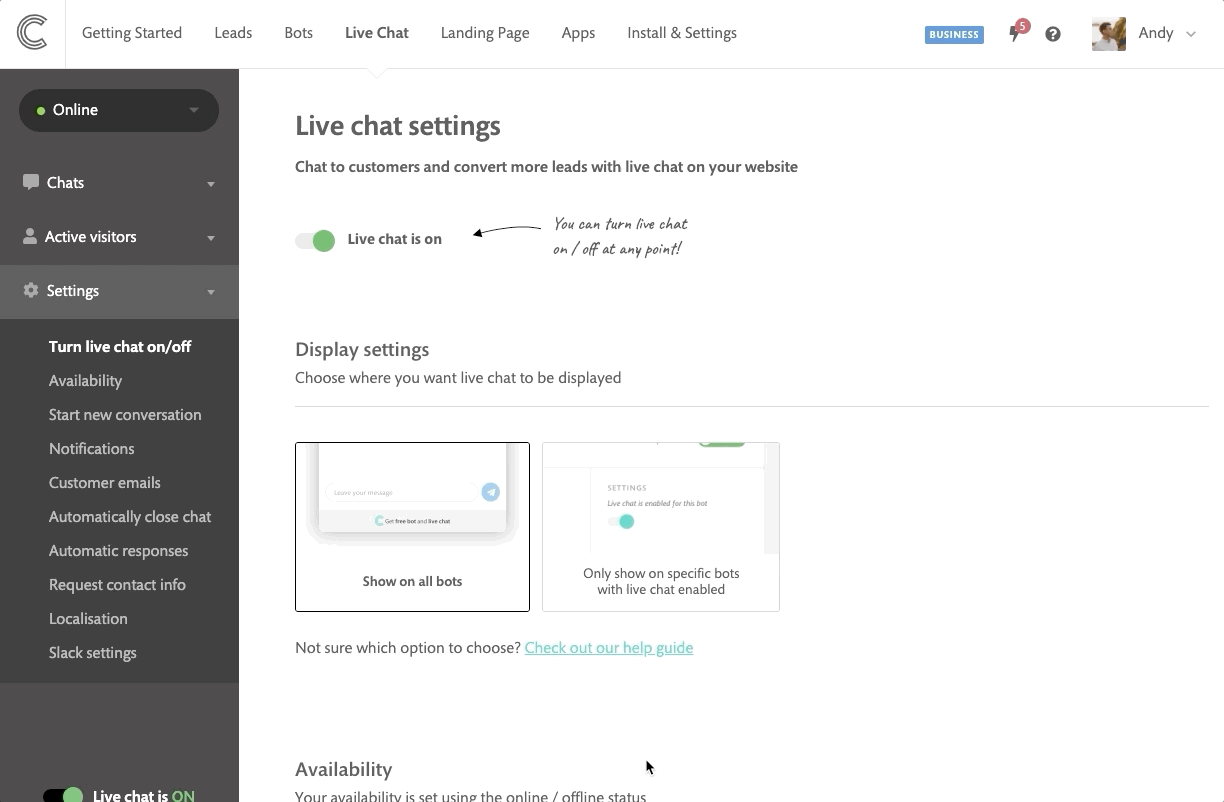 How to ONLY enable live chat at a certain point in the conversation
If you want to hide the live chat field from your visitors till they reach a certain point in the conversation you can do that by adding a Livechat object inside your bot.
This will make the live chat field appear only when your visitor reaches the livechat object, this can be used to save time and effort and allow your team serve only the qualified leads.
Learn more : How to use the Live chat object