How to track activities, actions and pages viewed by leads
To understand your customers better, it is important to know their behavior before and after interacting with your bots to get the full picture. Once you know their behavior, you can create tailored bots designed for specific points in your customer's journey.
With Continually you can what pages your visitors take and what actions they take inside your bot. You can track any page that has your embed code installed so you can see the full journey before or after they use your bot.
Also, Continually sends events to Google Analytics, so if you want to get optimum results, it is always suggested to integrate Continually with Google Analytics to get the best insights from Continually tracking system and the integration with Google Analytics advanced metrics and measurements.
To integrate Continually with Google Analytics, please follow this article: Track Continually in Google analytics
How to track the activity taken by the lead?
Open any lead's profile page, then to the right, you will see the Activity timeline section where you can view the recent important activities taken by the bot, such as pages opened, when did they engage the bot, when did they answer questions .. etc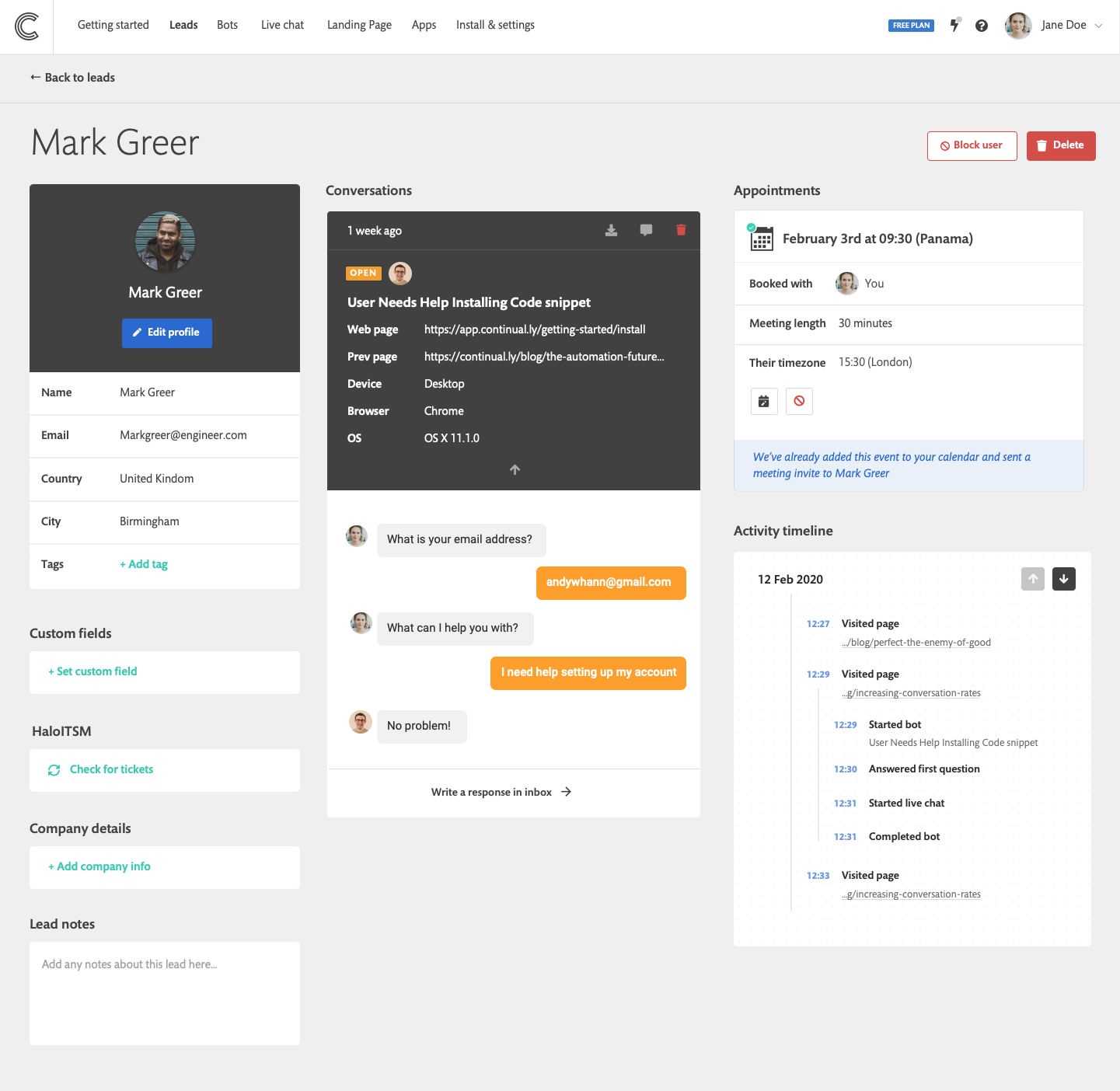 Also, on your Livechat inbox, you will be able to see the Activity timeline in the lead section on the right.