Leads page intro
We will give you a quick tour of your leads page:
Your lead list
On your leads page, when you start to get engagement on your bots, we create a lead profile for that visitor. This list will display all of the visitors that have interacted with your bot.
If a visitor does not lead any contact information we create an "anonymous visitor". You can still view this profile and see what the visitor said and also update any lead details as you get them.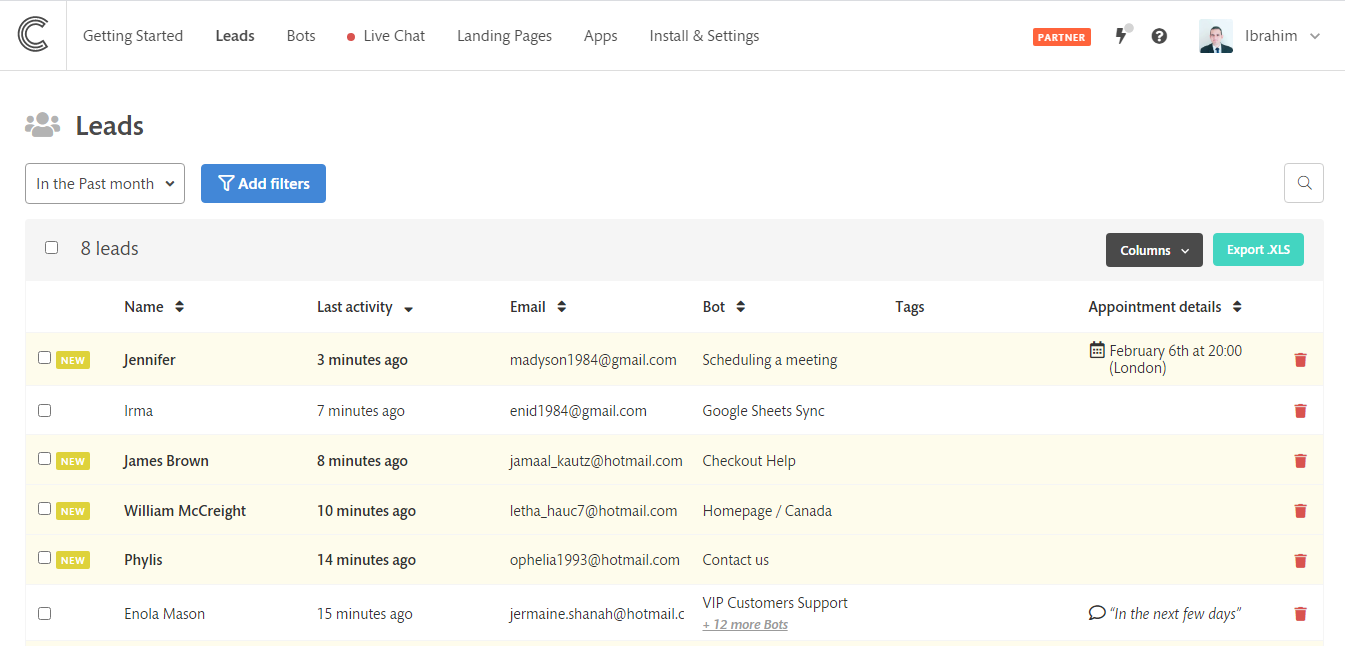 Note: The leads' data shown in the above image is fake and used just for demonstration purposes.
A lead profile
Every time a new visitor interacts with your bot, we create a profile for them. This profile shows their conversation and it also shows any information that has been captured like name, email, company, etc...

You can update any contact details directly on the lead page at any time or even write a response to a visitor which will be added to their conversation and also sent as an email.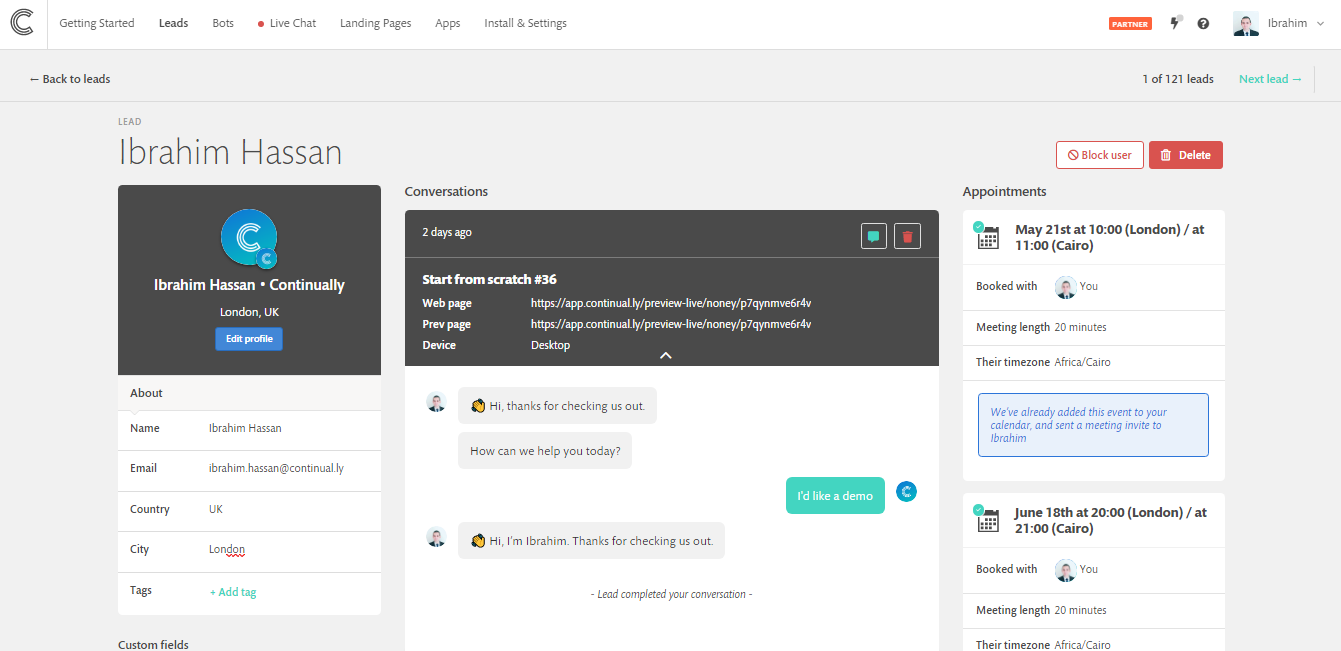 Note: If Continually cannot reach your lead's email address, we will show a message box on top of the lead's page and in the leads intro page.