Appearance setting - Quick replies
Looking to display your bot with a call to action?
Now you can with the Quick replies appearance format!
This appearance setting takes the first message or question in your bot's conversation and creates a re-formatted welcome message that has a call to action.

You can use any kind of question and it will give you the appropriate call to action. Here are some examples of the different kinds of call to actions.

MULTIPLE CHOICE QUESTION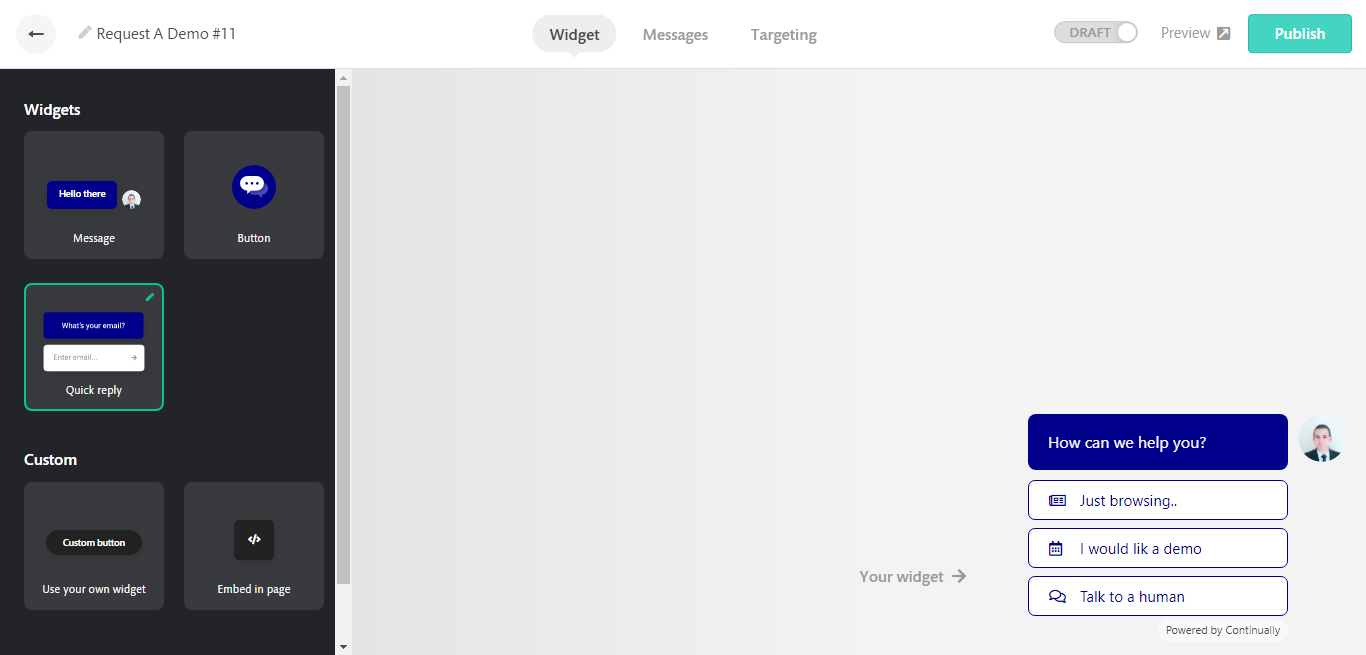 OPEN TEXT QUESTION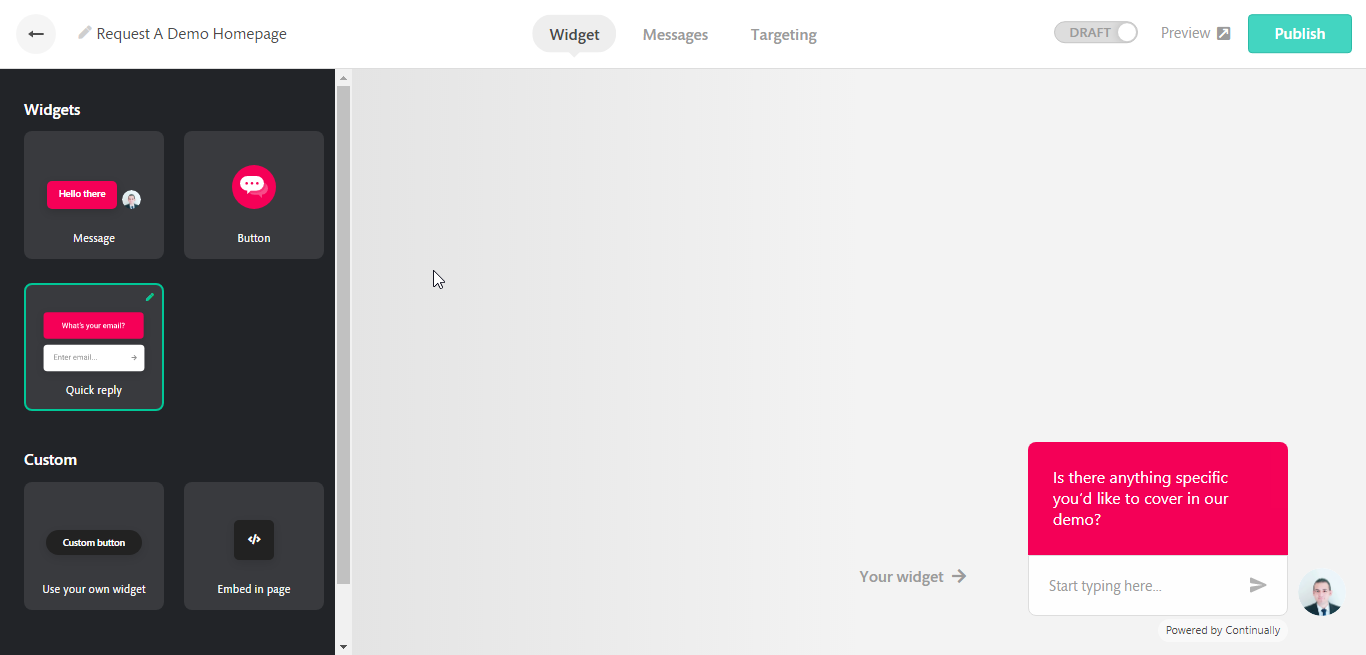 EMAIL QUESTION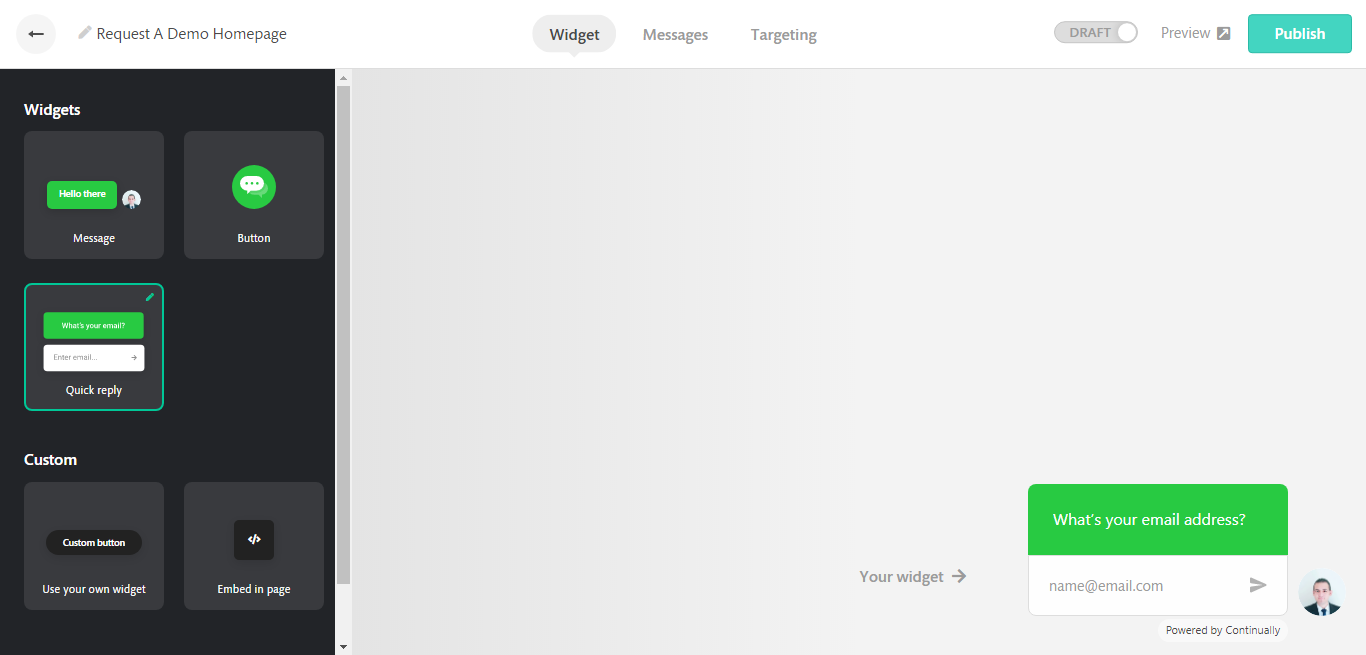 APPOINTMENT
With the appointment question, you change what you want the button to say by editing the Action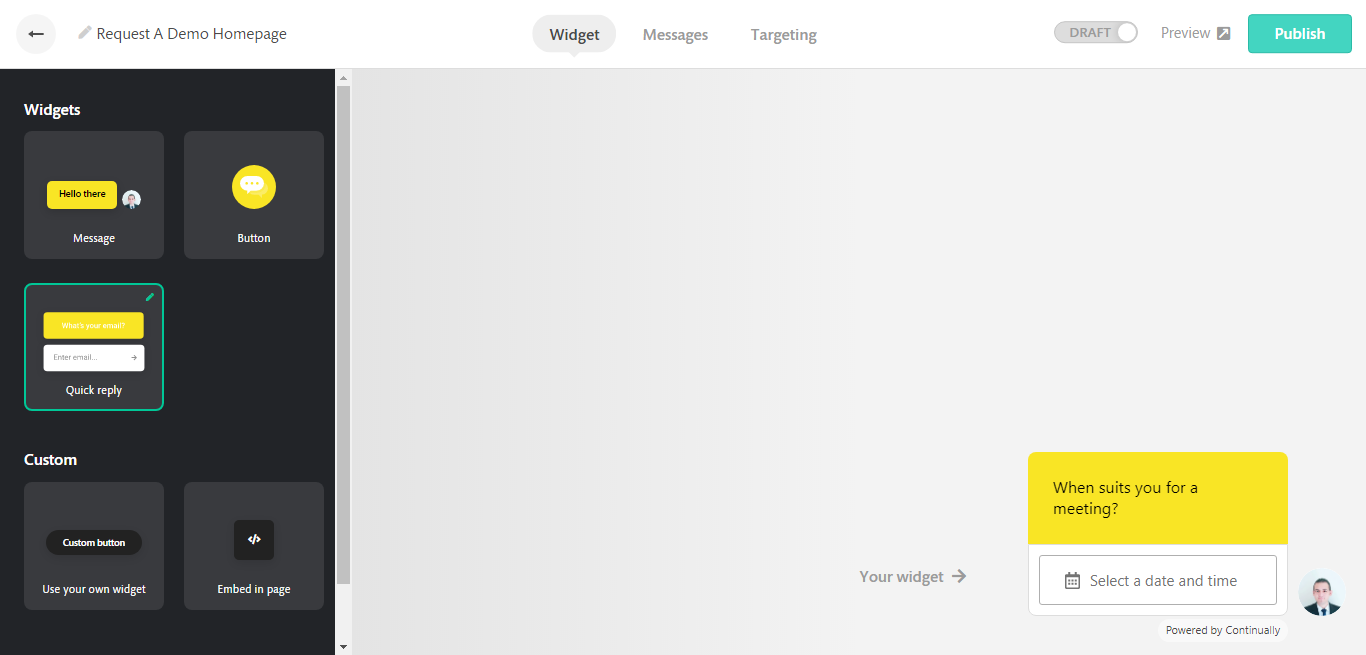 How you set and change your first message
In your messages section, find the message or question you would like to use as your first message.

Then hover over the object and click the start button in the top right corner.