Changing the appearance of your button
Customise how your bot is displayed
You can customise how your bot displayed on your site in the appearance section of your bot.
This article will cover:
How to customise your button
You can start this off by going to your bots page and finding the bot you want to edit.
1

Once you find a bot you want to edit, click on the appearance section.

2

Then when you're in appearance you can change the format, change the color, add different text or add media.

3

Once you are happy with your button hit publish to send the changes to your website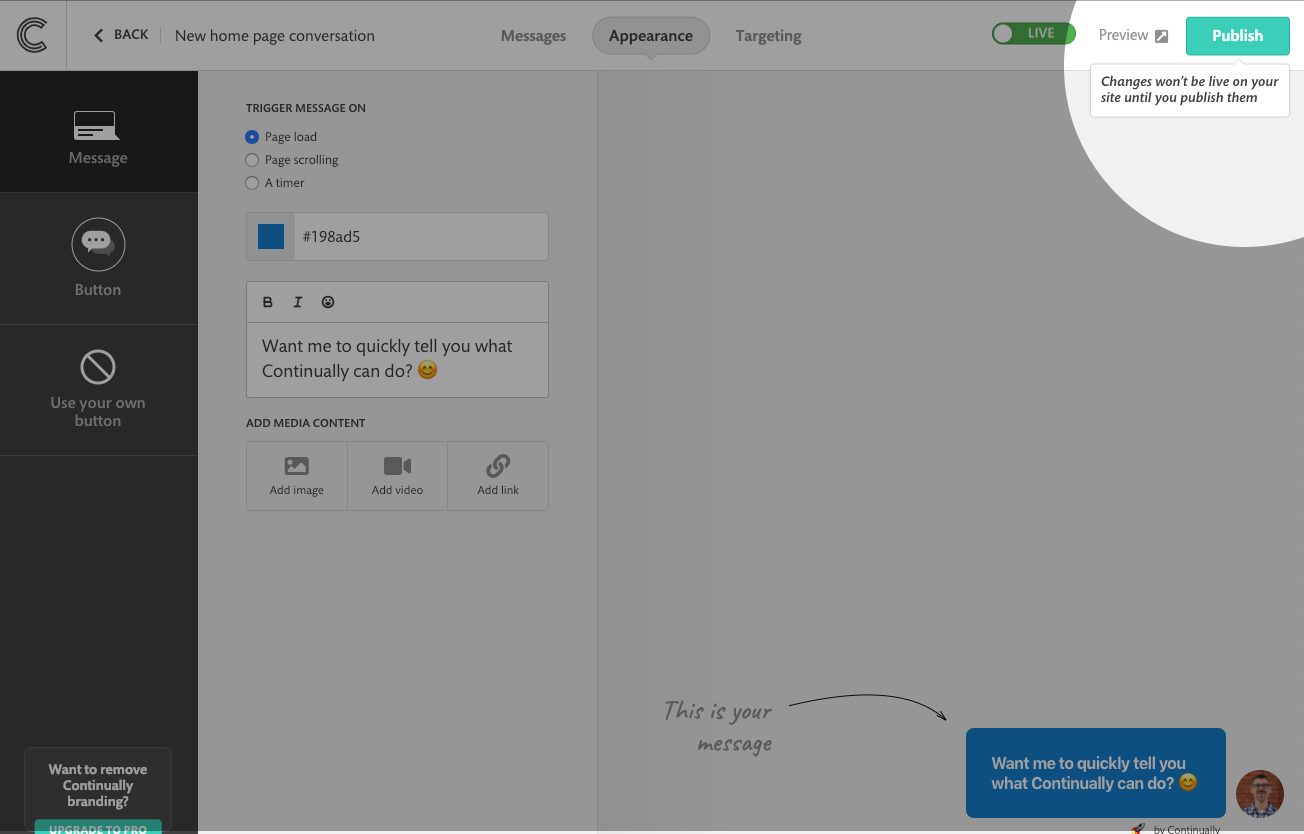 Reverting format to button
We revert your format from a welcome message to a button when a customer interacts with your bot or dismissed the welcome message.
We found that when a bot is embedded across a site, customers find it repetitive and frustrating to keep having to dismiss the same welcome message.