How to personalise the welcome message with custom fields
Custom fields are one of the key features of Continually bots. It allows you to personalise the user experience and add more depth to your conversations. One of the best personalisation practices is to greet your returning visitors by their first name or any other custom fields that you captured before. Keep reading to learn more.
Personalize the Quick Replies format
1. You need to set the correct starting message, we will just use a Message object as our Start object but you can use any other object, if you don't know how each object look like in the Quick Replies format, please check this artice: How to make an interactive widget
2. To personalise the message, click on it to edit and then you can write your own messages and insert a custom field like the Name in your message.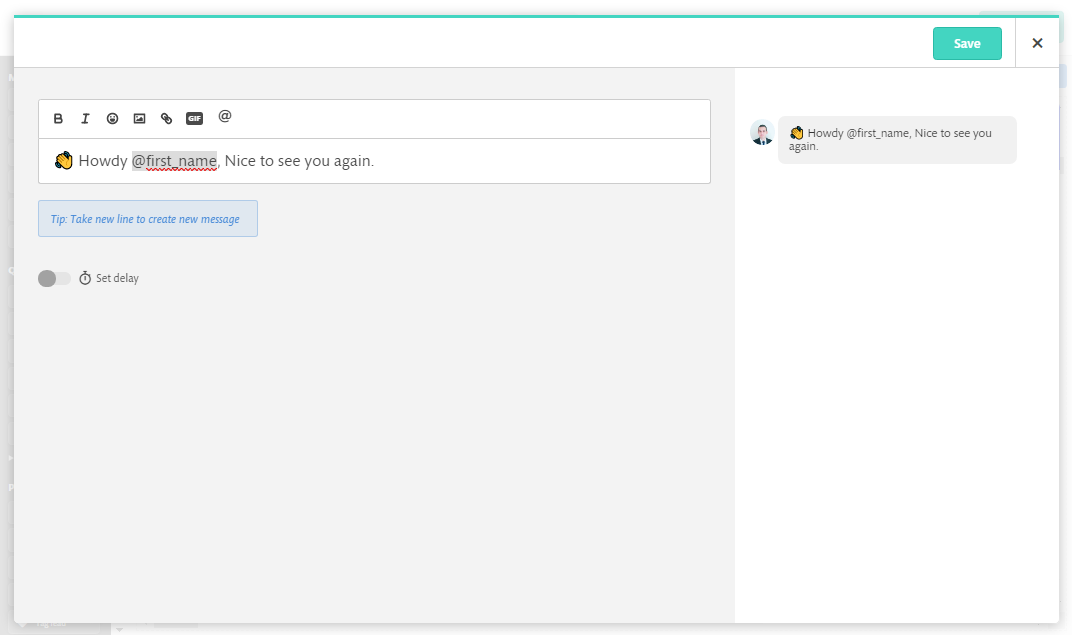 3. Click on the Widget tab and choose the Quick Replies format. Now your welcome message will be personalized.
Note: It is better to add a targeting rule to target visitors who at least visited once or whom their email address is known.
Here is how it looks like: