02 - Getting started - Customising the appearance
You have control over how Continually looks on your site. You can customize the appearance of your widget (button, welcome message, etc...) and also your sidebar (what contains your bot conversation)
What is the widget?
The widget is how you want Continually to be displayed on your site. It is the first thing your customers will see and engage with. Your widget is controlled per bot and you can customize each bot to appear differently on your site.
Customized per bot
Customized in the Widget section in the bot builder
Has 5 different widget formats
Customizable text
Customizable color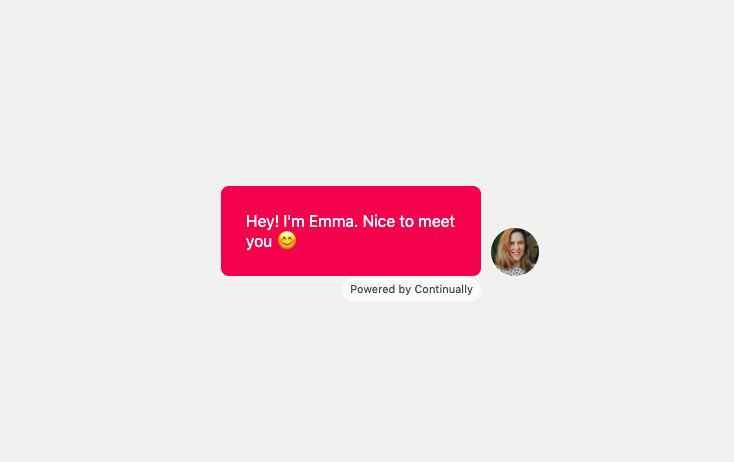 The sidebar
The sidebar is where your bot's conversation lives. You can customize how your sidebar in your side bar appearance settings. You can also translate any text on your bot's home screen on your side bar home screen settings.
Customized in your settings
Settings are set for all bots
Customize message shape, color and font
Customize background-color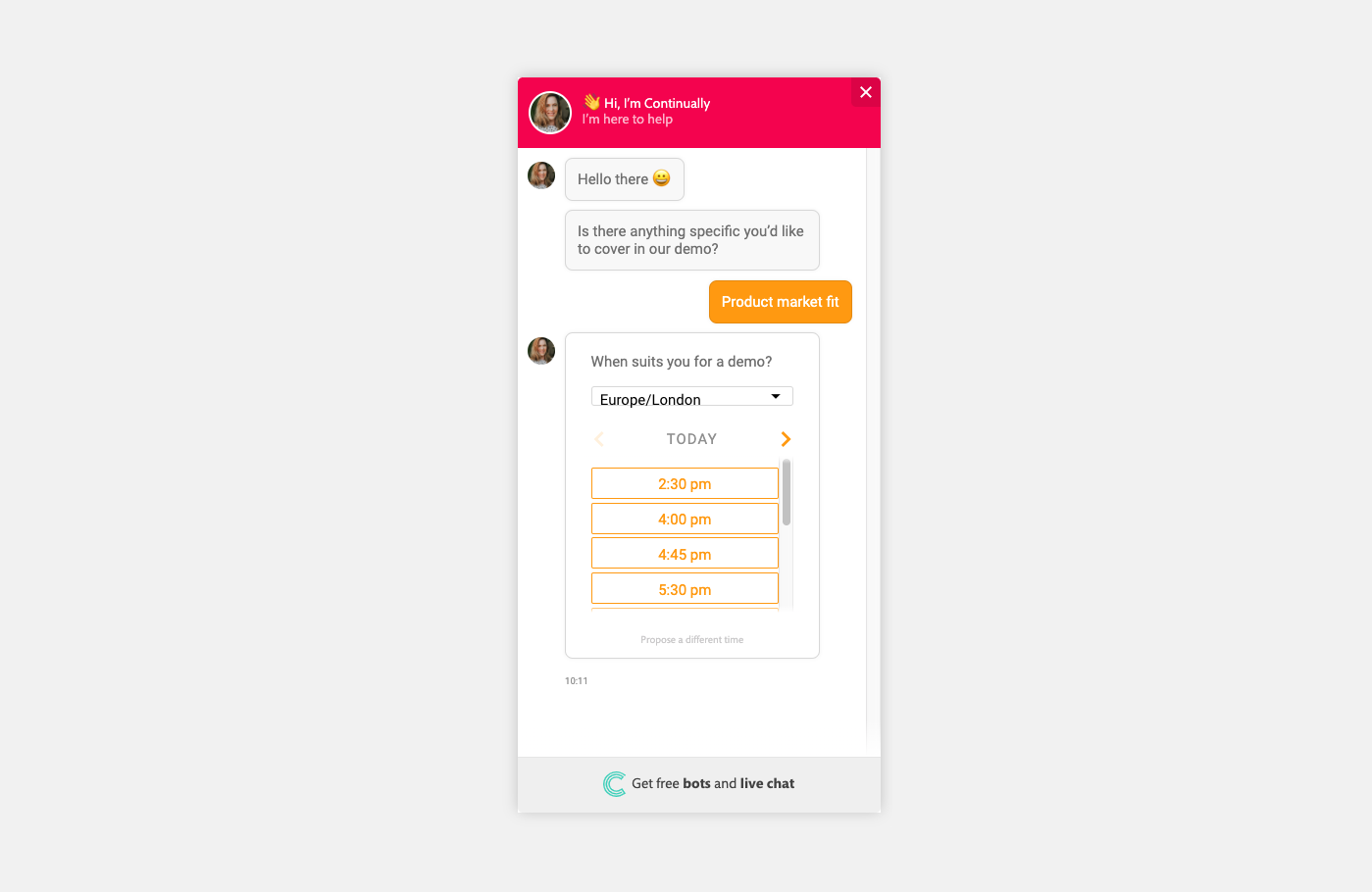 How to change the format of your widget
The first thing your customers will see is the type of widget you use to trigger your bot. Each format has it's own purpose so choose the right one that suits your goals.
Go to your bots page and find the bot you wish to edit.
Then click on the Widget section which will take you inside the bot builder.
Once you are inside the appearance section, you will see 5 different format options on the left, select one and you will see your preview update on the right. Click on Publish after you are done picking the widget format.
Note: The Use your widget & Embed in page format will require an additional class or html ID on your page to run.
How to change the customization your sidebar
You can customize your sidebar to match your brand and website from in the settings. There are different sections within your settings to customize your sidebar.
What can you customize?
Background Color
Sidebar height and width
Message shape and size.
Message color
Font used
Sidebar position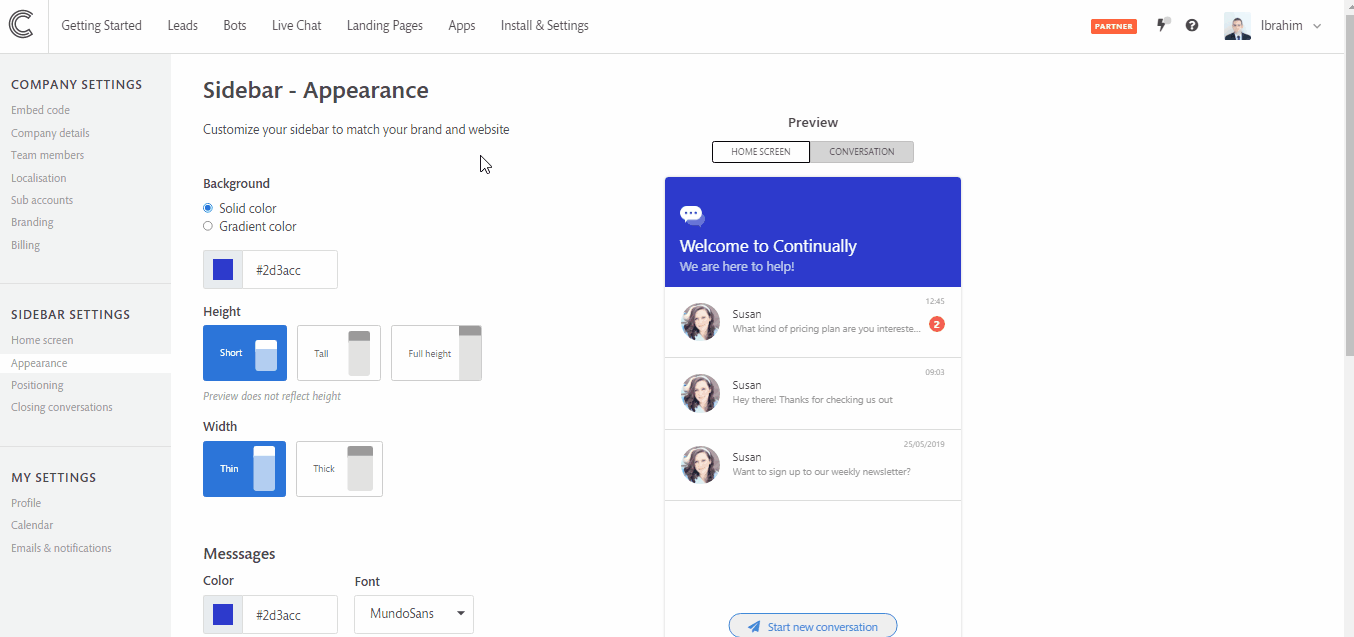 How to set a delay for when to display your bot
You can set three different options when it comes to loading your bot.
Page load - Loads the bot straight away
Scroll - Loads the bot as your customer scrolls down the page
Timer - Set a timer for when you want to display your bot