Bot Builder Intro
Our bot builder is where you can build and customise awesome bots. It is made up of 3 sections which we will cover.
Messages section
This is where your bot's conversation is created. Our bot builder is like a flow chart, you can use multiple choice answers to create different paths and flows for your customers to go down. Sending them the information they want quickly.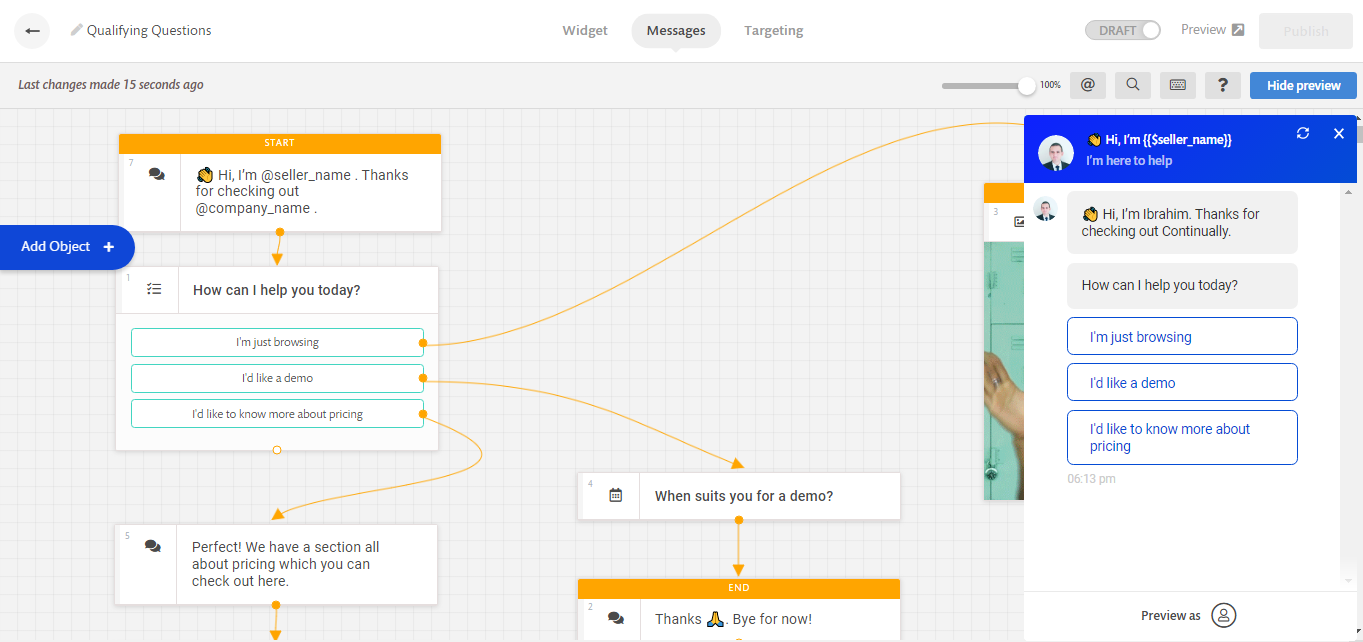 Widget
This is where you can customise how your bot widget appears on your website. There are different formats that you can choose from, or even embed your bot using your own link.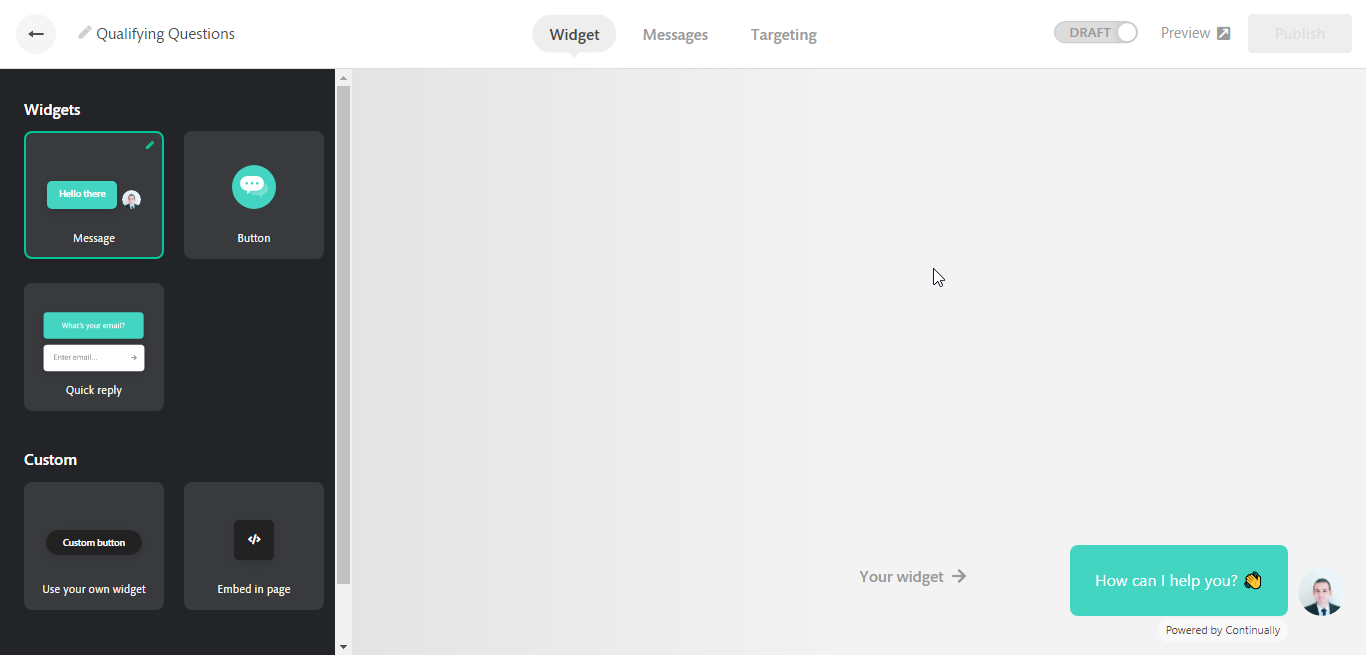 Targeting
Targeting is where you can control where your bot is displayed and what type of audience you want it to display to. Find out how to use targeting on our help guide.