Zapier: Error finding a sample
When setting up your Zapier connection you may want to try and pull sample data to test the step. In this article we will cover some of the reasons why you may get error messages when trying to pull in sample data:
Account not active
No new leads since Zapier connection
Account not active
Setting up your zap and getting an error like this?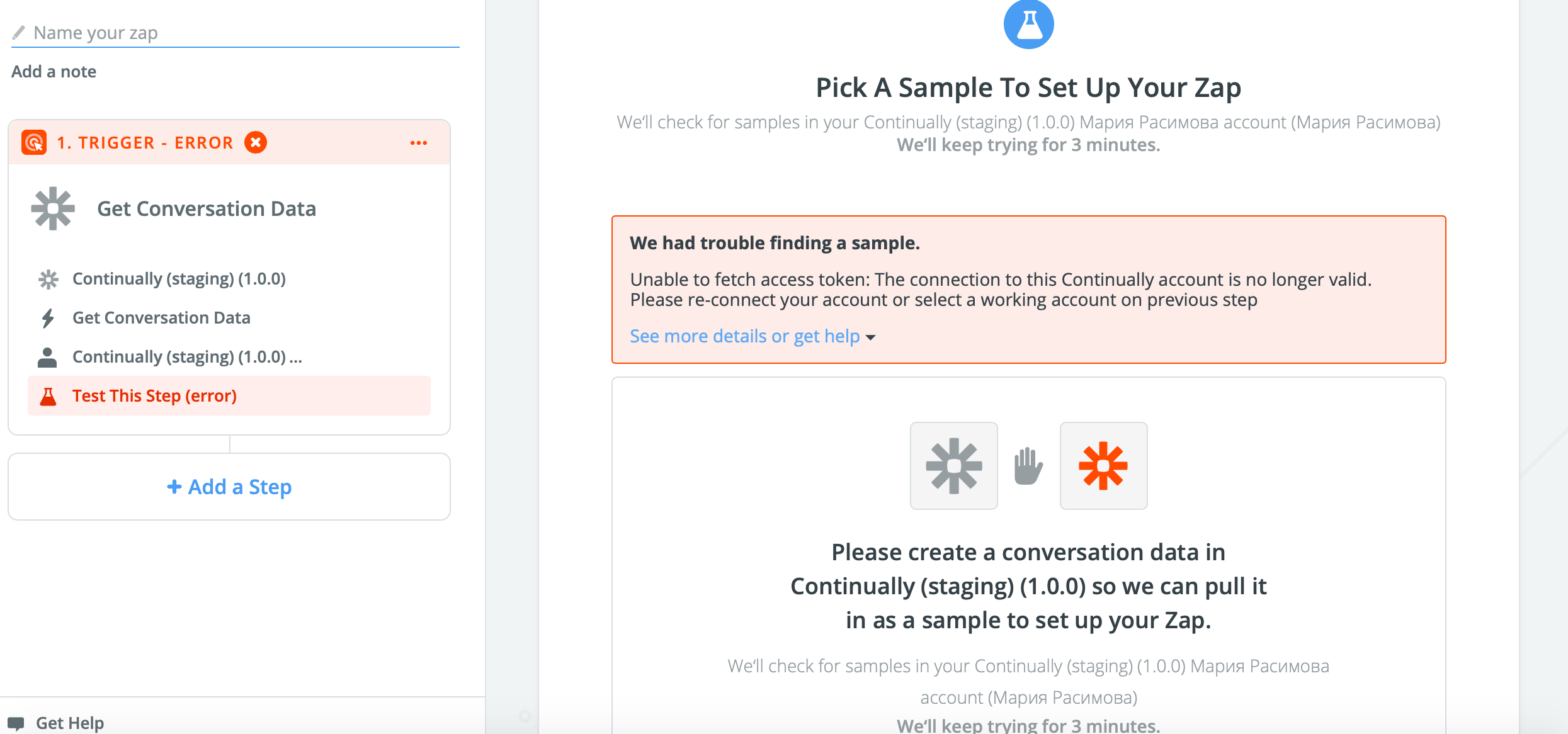 This just means we are not able to pull a sample from your account either because your account is not active or it has been disconnected.
How to fix it
Go back to the previous step where you can select you an account and select one that is active. You can test each account by clicking Test. If your account shows "Not working" then you need to go back to the Continually app and reconnect your account.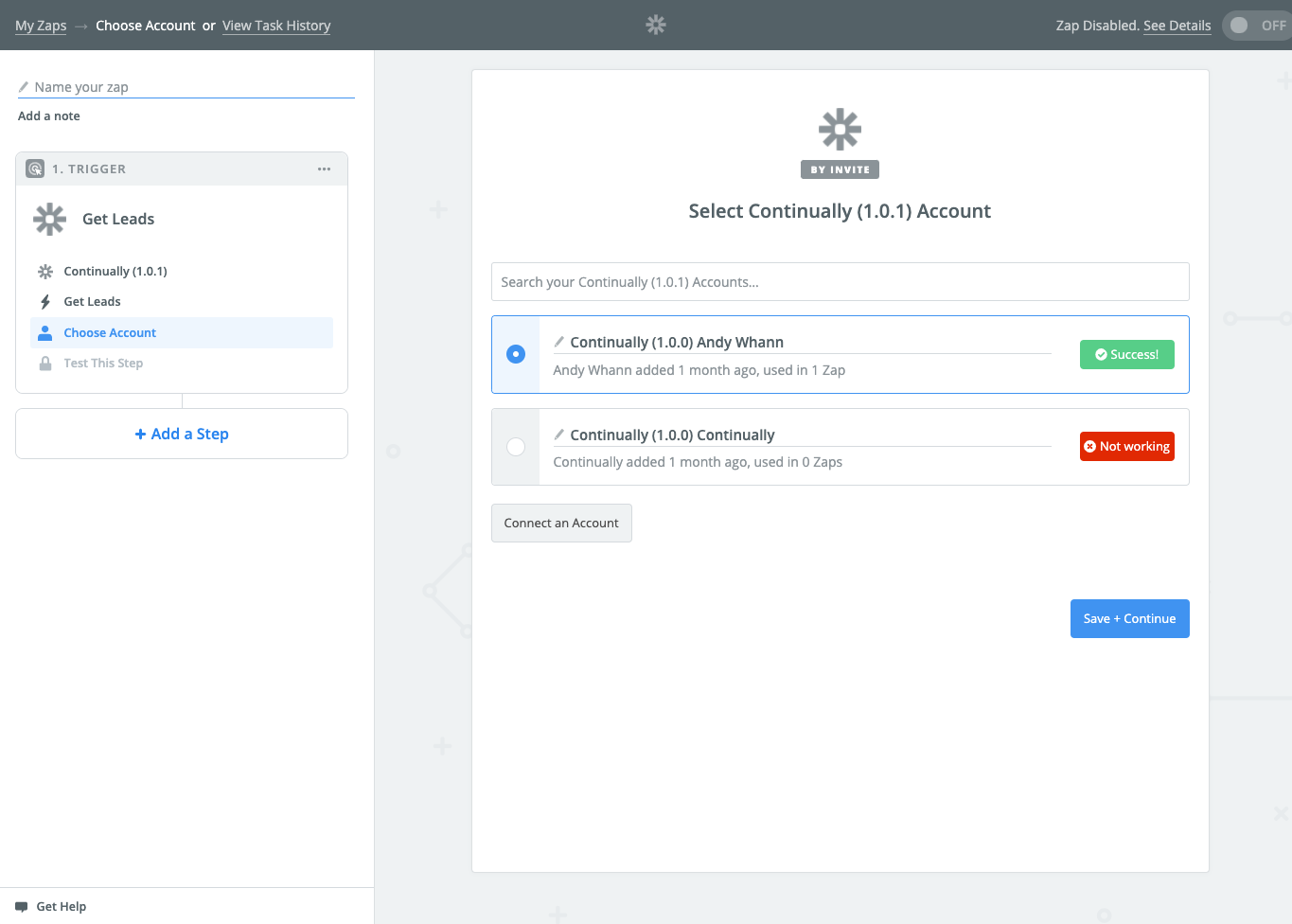 No new leads since Zapier connection
Zapier can't access any existing leads that were created before the Zapier connection. This means that if you have no captured or created any new leads since connecting Zapier there are no samples for it to pull data from. You will see an error like this: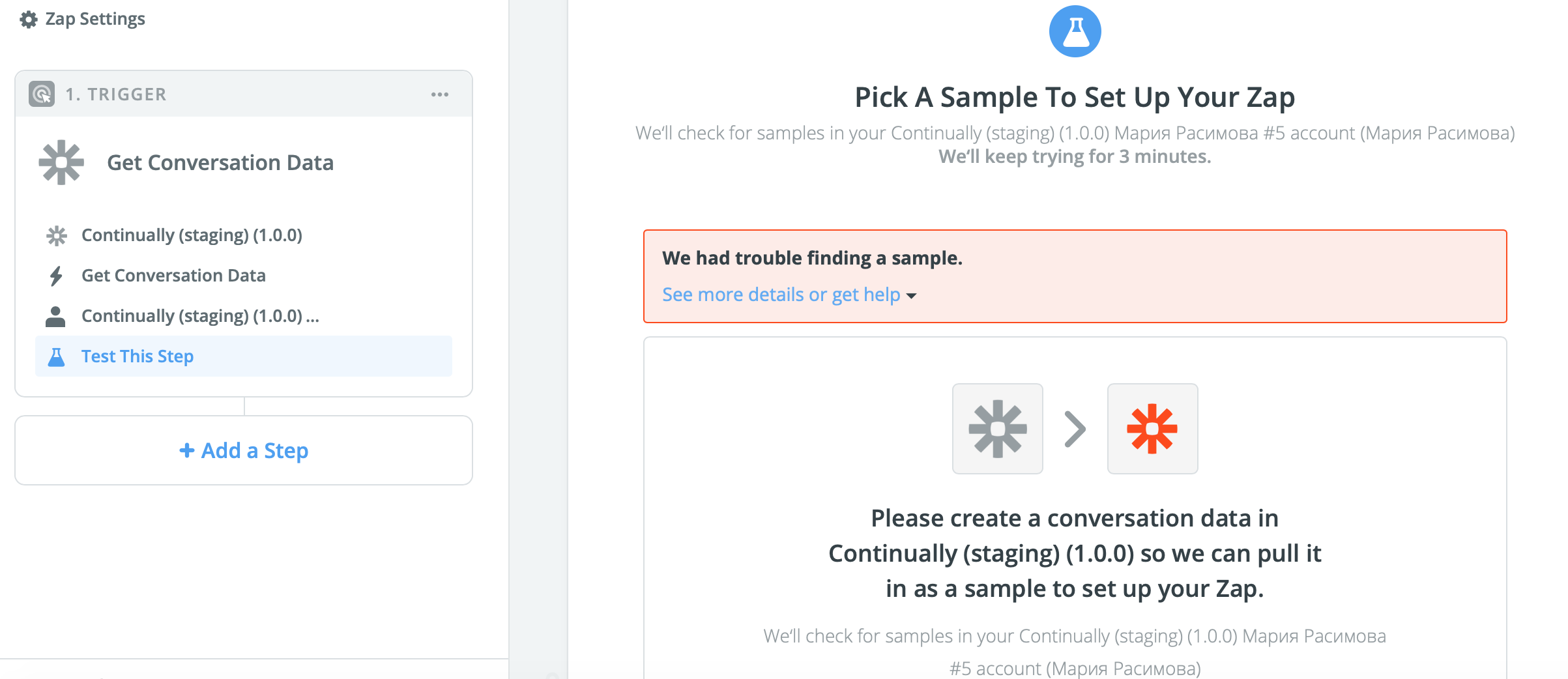 How to fix
All you need to do is once you have connected Zapier, go and use your bot to create a new lead. An easy way of doing that is using your Continually landing page to open your bot if you have no installed the embed code on your own site yet.