HubSpot: Connect Continually to HubSpot
You can now easily manage any leads you capture with Continually using our HubSpot integration. Connect your HubSpot account and we will sync any lead information captured with Continually.

For this integration you need a Continually and HubSpot account.
How to connect HubSpot
First you need to sign into your Continually account.
Then you need to go to the Apps page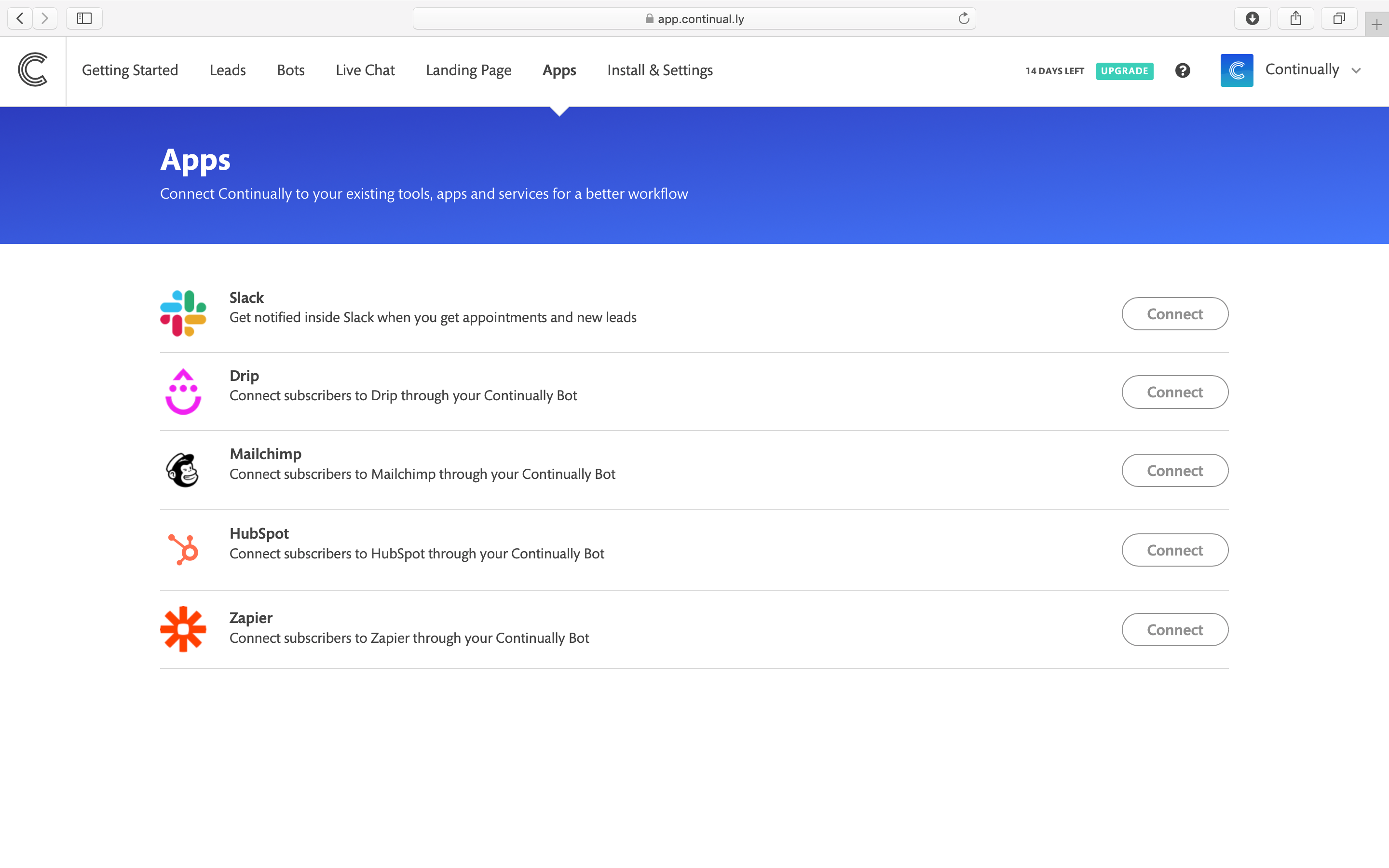 Then you will just have to sign into your HubSpot account.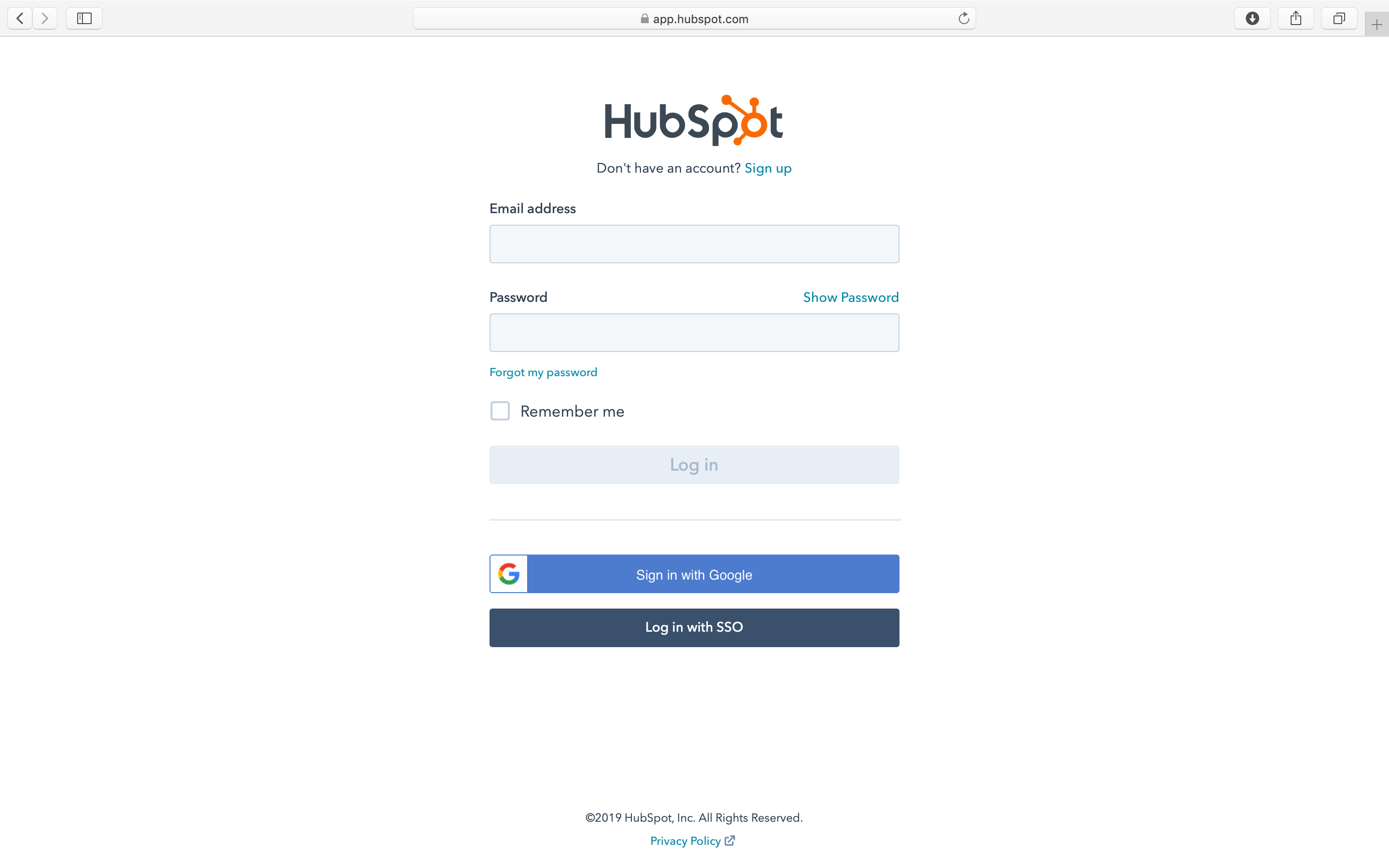 Continually will automatically sync your leads from Continually to your HubSpot account.