Keap: How to integrate Continually chatbots with Keap
Keap (Infusionsoft) is a popular cloud-based sales and marketing solution that offers customer relationship management services, you can integrate Keap with Continually to sync leads, companies, appointments and conversations. Keep reading to learn more.
Connect Continually with Keap
Go to the Apps page, click on the CRM tab, find Keap and click Connect. You will be redirected to the Keap authorization screen, click on Allow.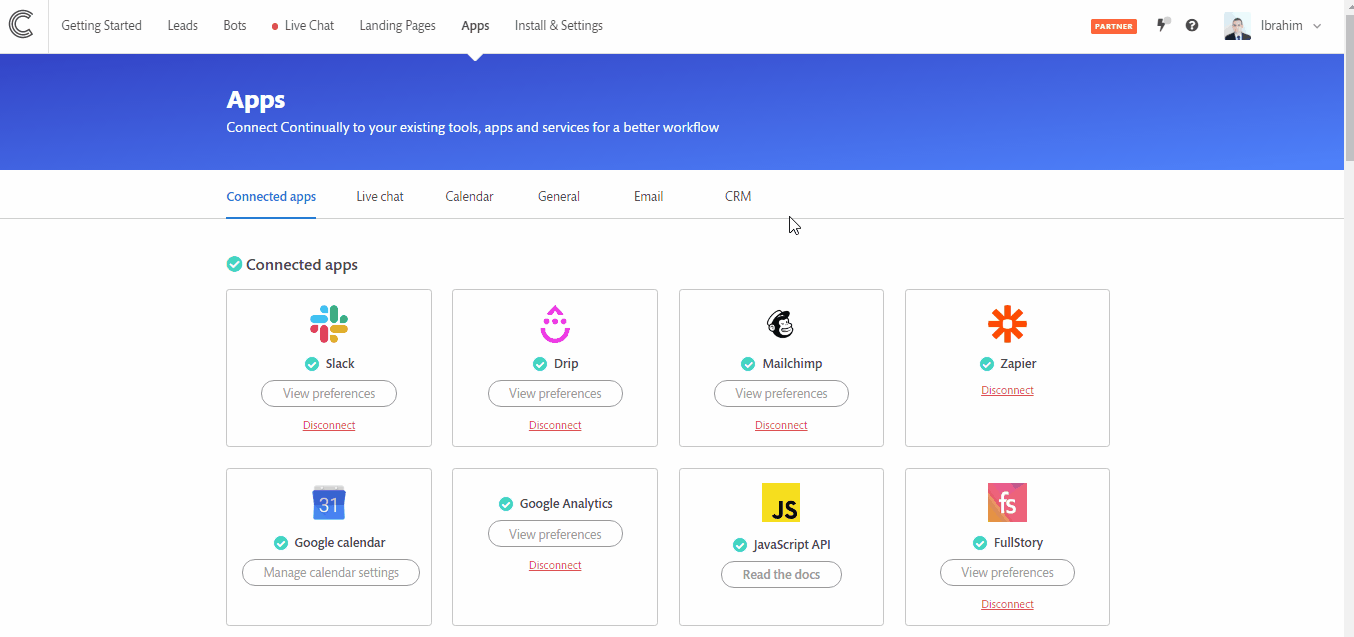 Select bots to be synchronized
Here you have two options, you can sync leads generated by all the bots or you can sync only selected bots.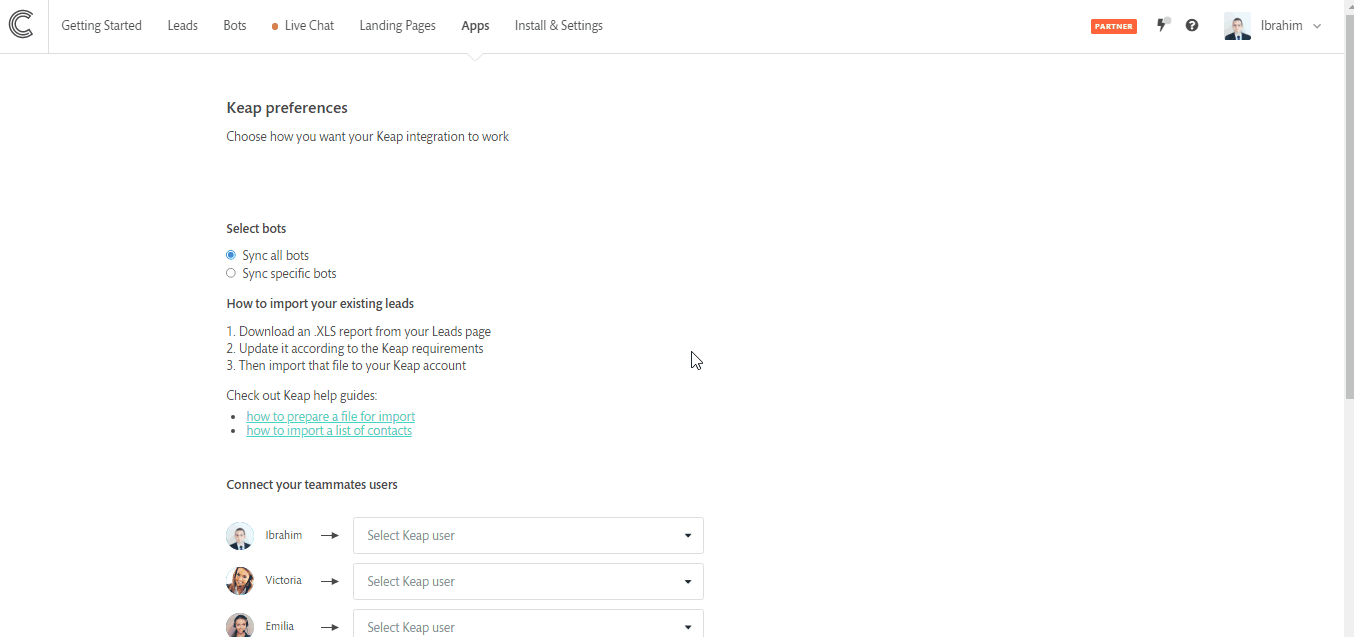 Map Continually team members to Keap users
This is where you can set the contact owner in Keap by mapping each one of Continually team members to Keap users. When the users are mapped and the option to set contact owner is checked, Continually will assign the Keap user as the contact owner.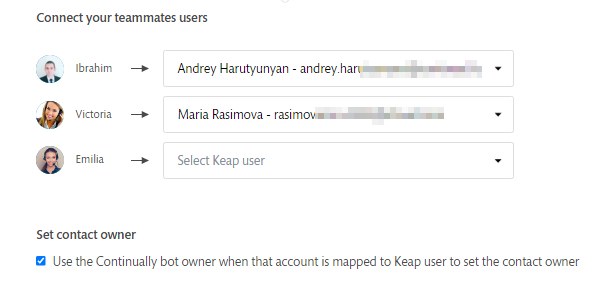 Mapping leads' companies, adding appointments and attaching conversation transcript
The last three options will allow you to create new companies for your leads if their company is not found on your Keap account, it will also allow you to add appointments in Keap for meetings booked through Continually. Finally, you can also attach the full conversation transcript into the lead's profile in Keap.
Don't forget to click on the Save button to save the integration settings.
How to map Continually fields with Keap fields
After you are done with saving the integration settings there will be a Field mapping button appearing on top of the integration page. Click on it to start mapping Continually fields with Keap.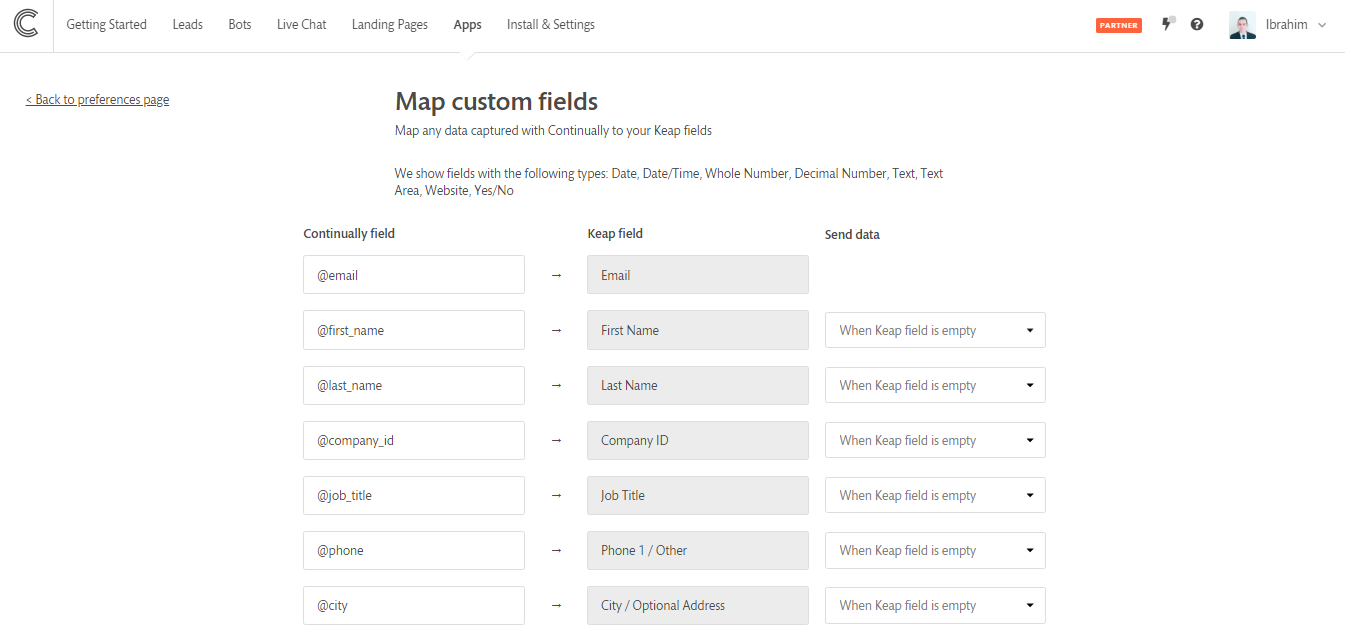 How to import existing Continually leads to Keap
1. Download an .XLS report from your Leads page
2. Update it according to the Keap requirements
3. Then import that file to your Keap account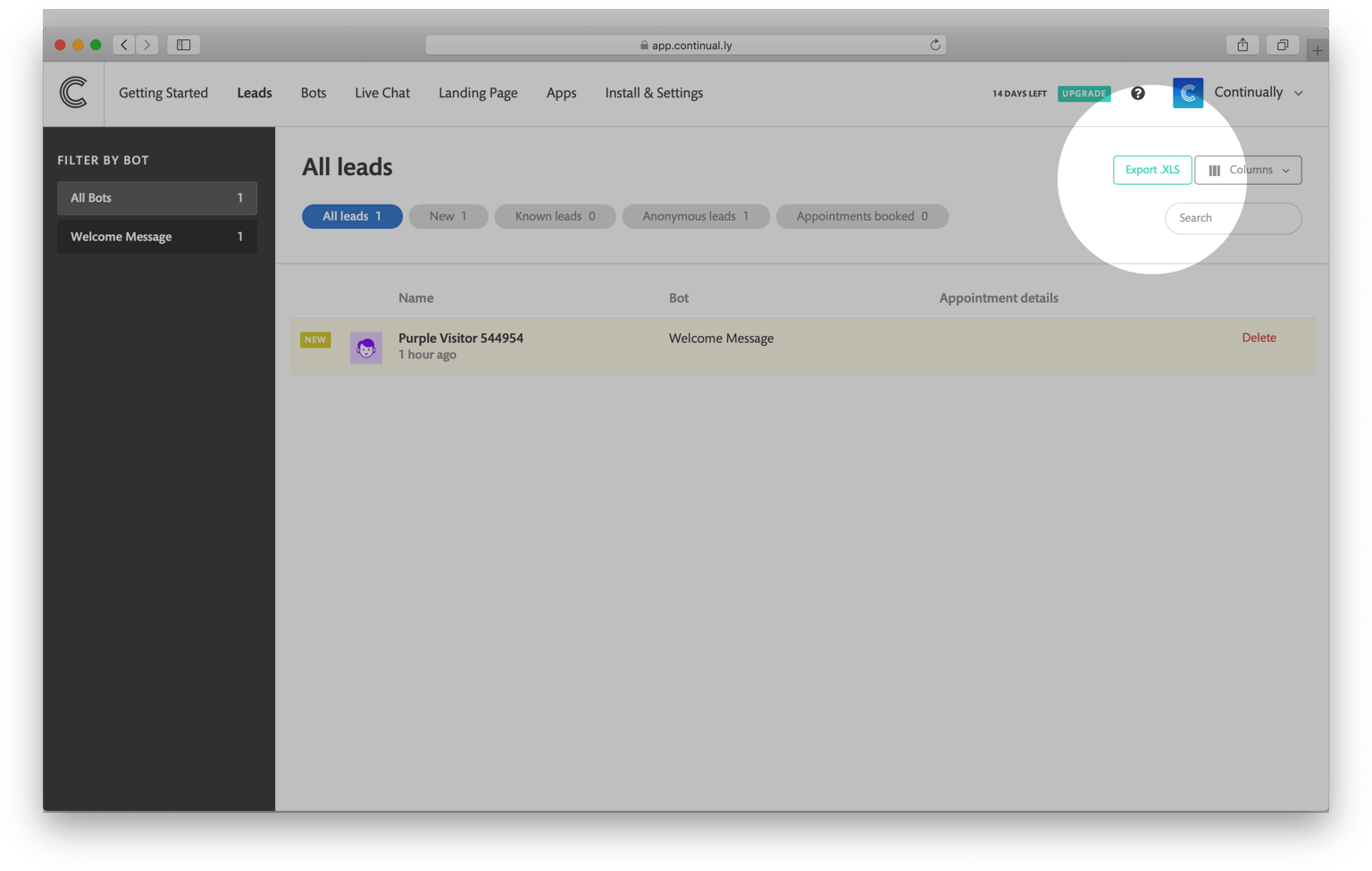 Check out Keap help guides: