Slack: How to get started with Live chat
All you need to know about integrating live chat with Slack
Automation and bots are great for responding quickly and when you are not there, but sometimes talking to a human is best in some situations. Why not have the best of both worlds and use Live chat when you have someone available to talk to your customers?
In this guide we cover:
How does it work with Slack?
All you have to do is connect your Slack workspace with your Continually account then select a channel. Then once someone gets in touch with you we notify you in the channel, who they are and what they have said and you can jump into a live chat conversation with them.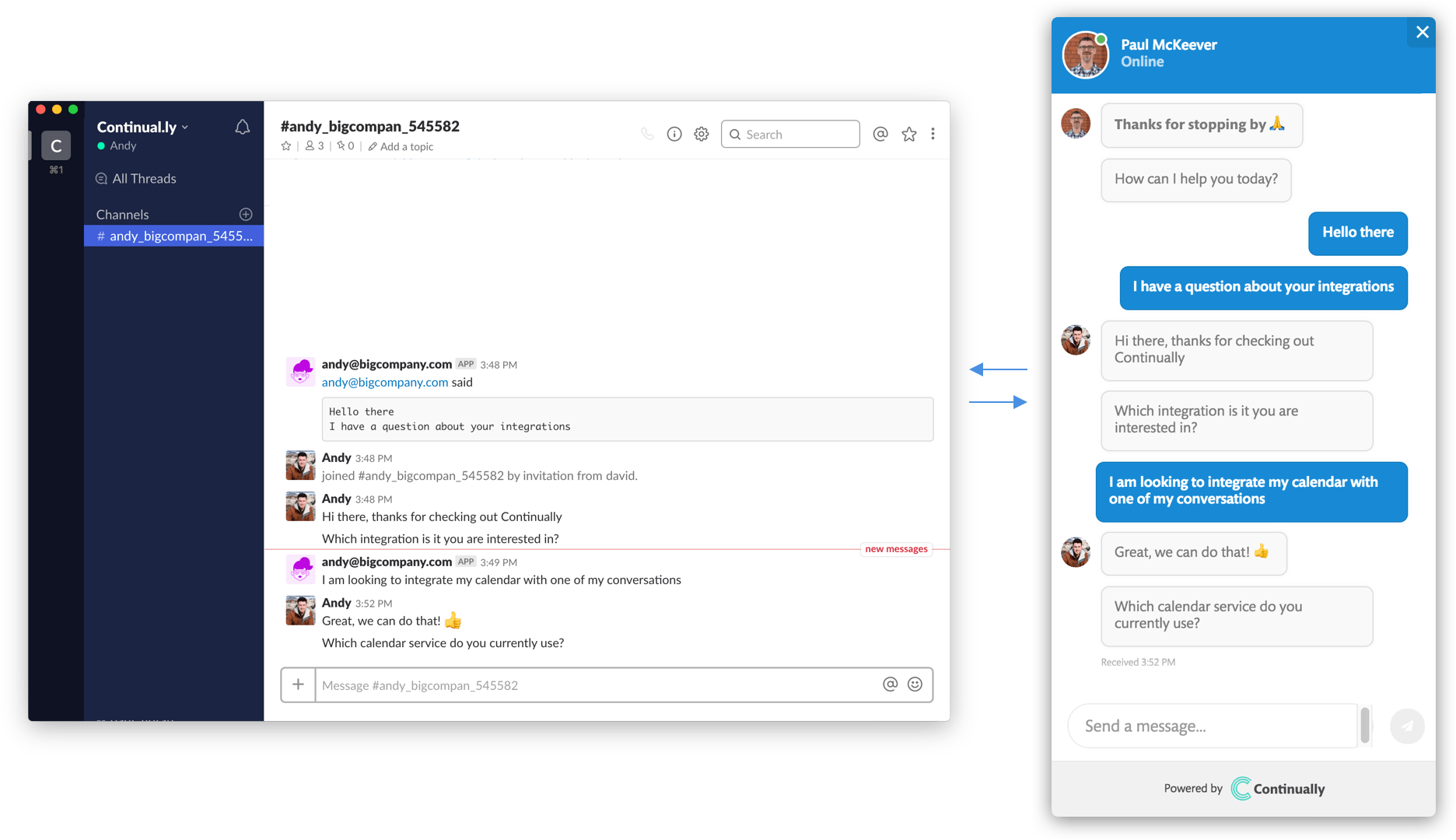 How to connect Slack
Along the top navigation go to Live chat, then click on Settings then choose Slack Settings and click on Connect Slack button.
Or you can go to the Apps page, then click on the Connect button next to Slack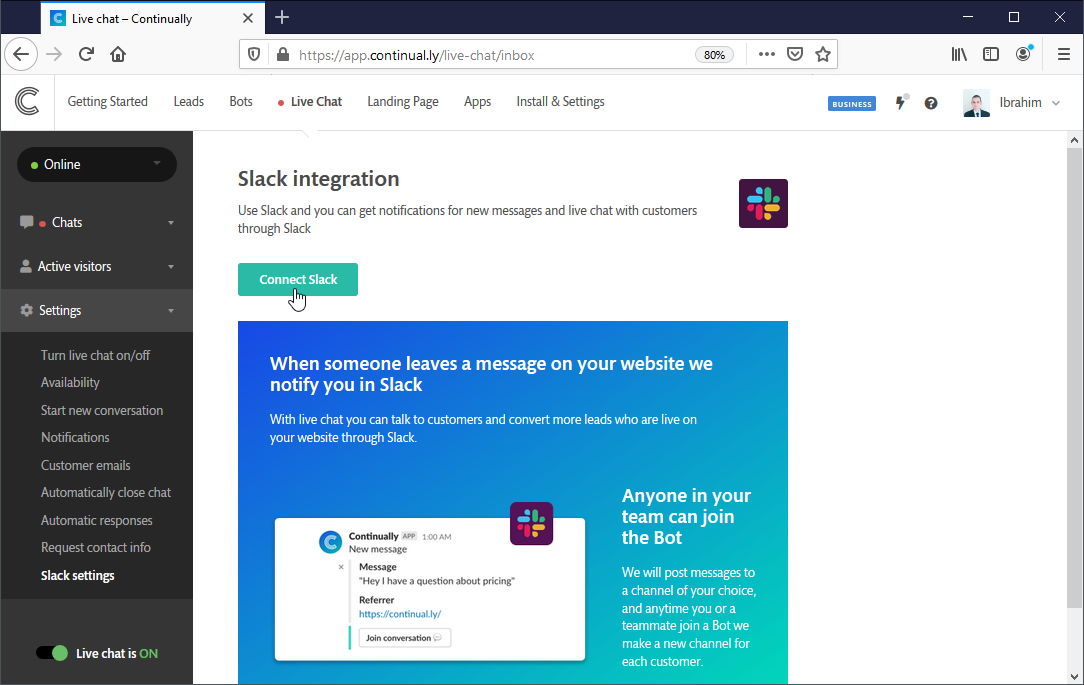 Then sign into your Slack workspace and select a channel. This channel will be where your team receives all notifications for live chat.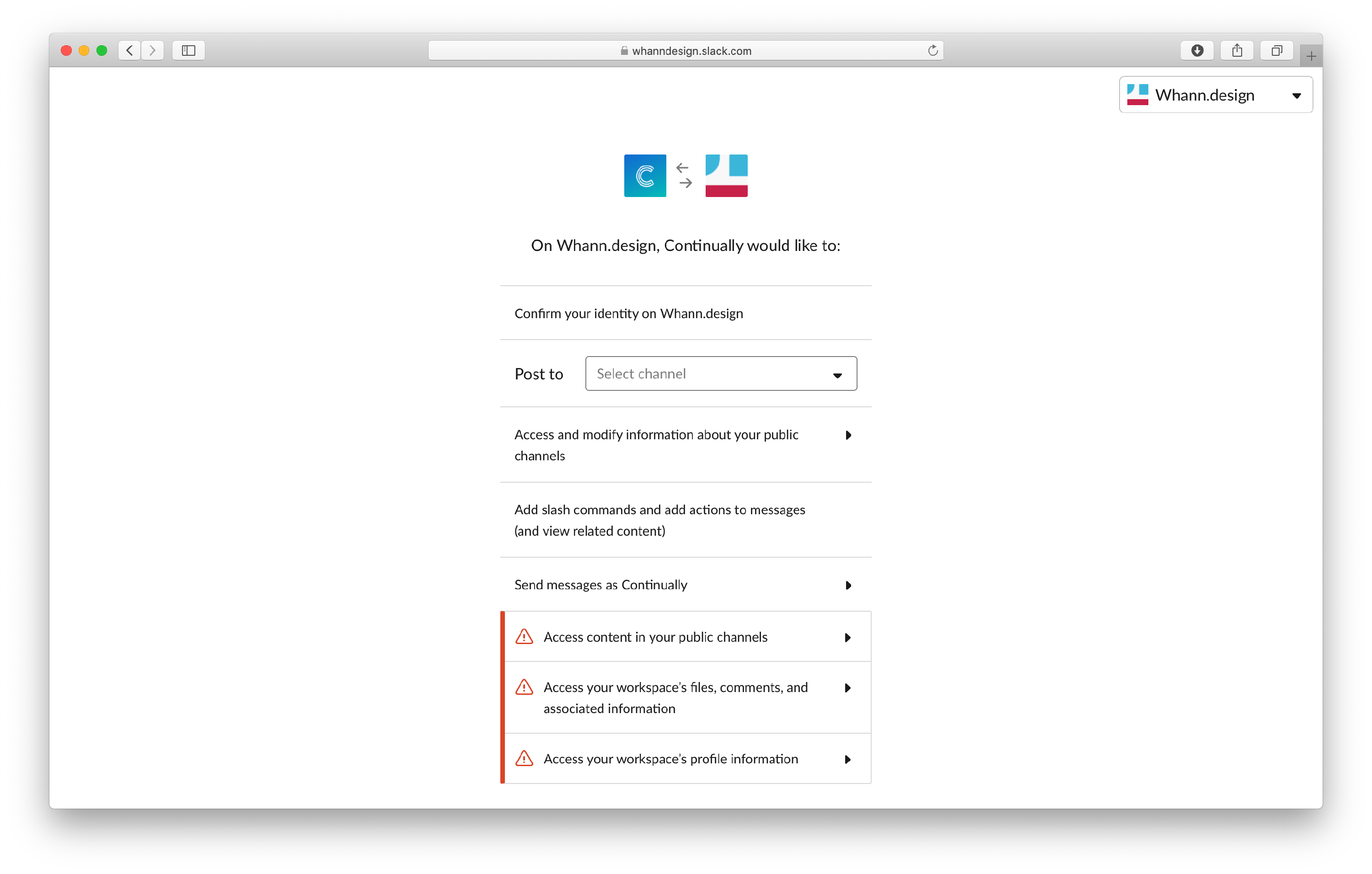 How to turn Live chat on/off:
Once you are in the live chat section, in the bottom left of your screen there is an on / off switch for live chat. This lets you easily switch live chat on and off when it suits you.
When switched off, this setting simply hides the live chat message field on Continually from your visitors so they can't send live chat messages. It also disables the input field in your live chat app so you can't accidentally send a live chat message to a visitor.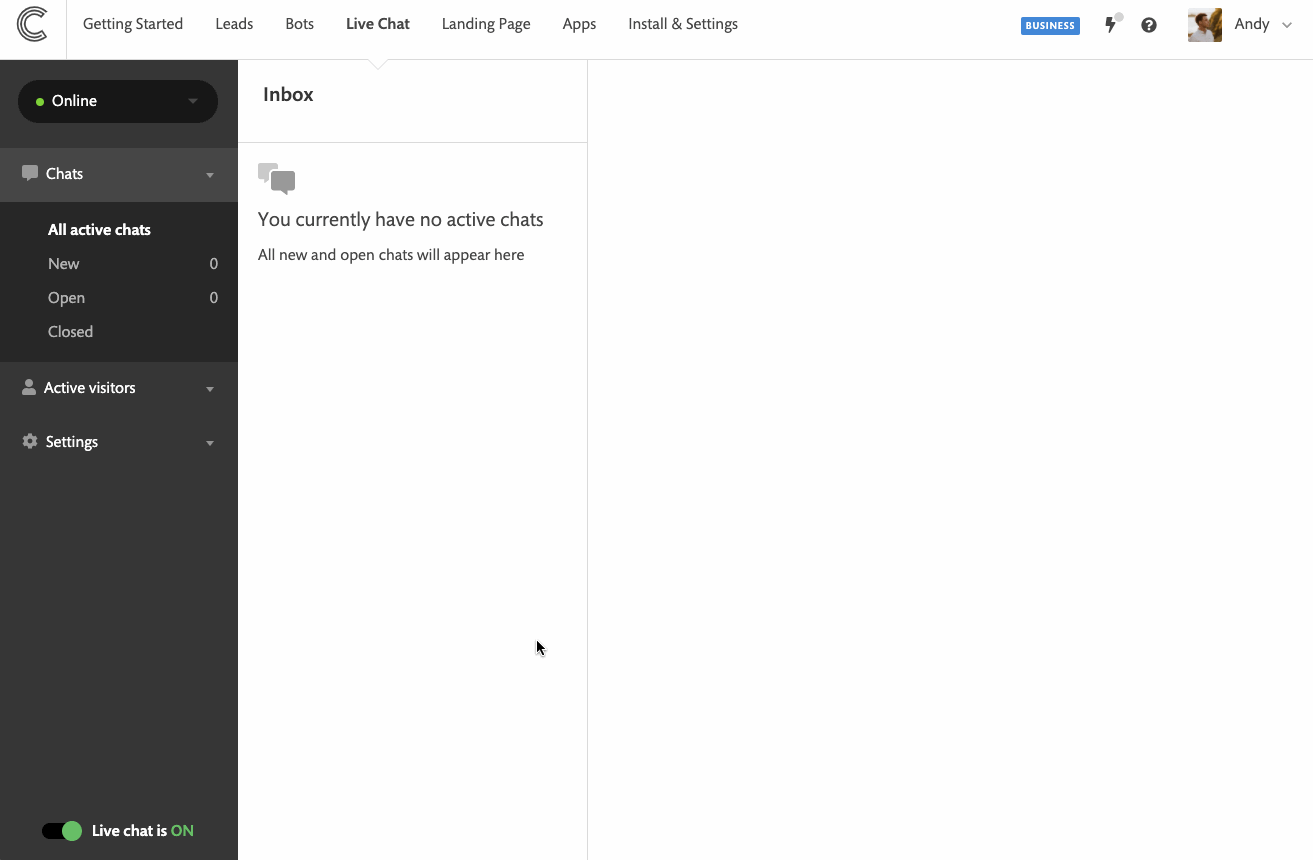 Setting your availability
Once you are in the live chat section, in the top left of your screen shows your online/offline status. You can change this at any time by clicking on the dropdown and selecting your preferred status.
Your online status is set per account but we check across all your team members status' before determining your team is offline.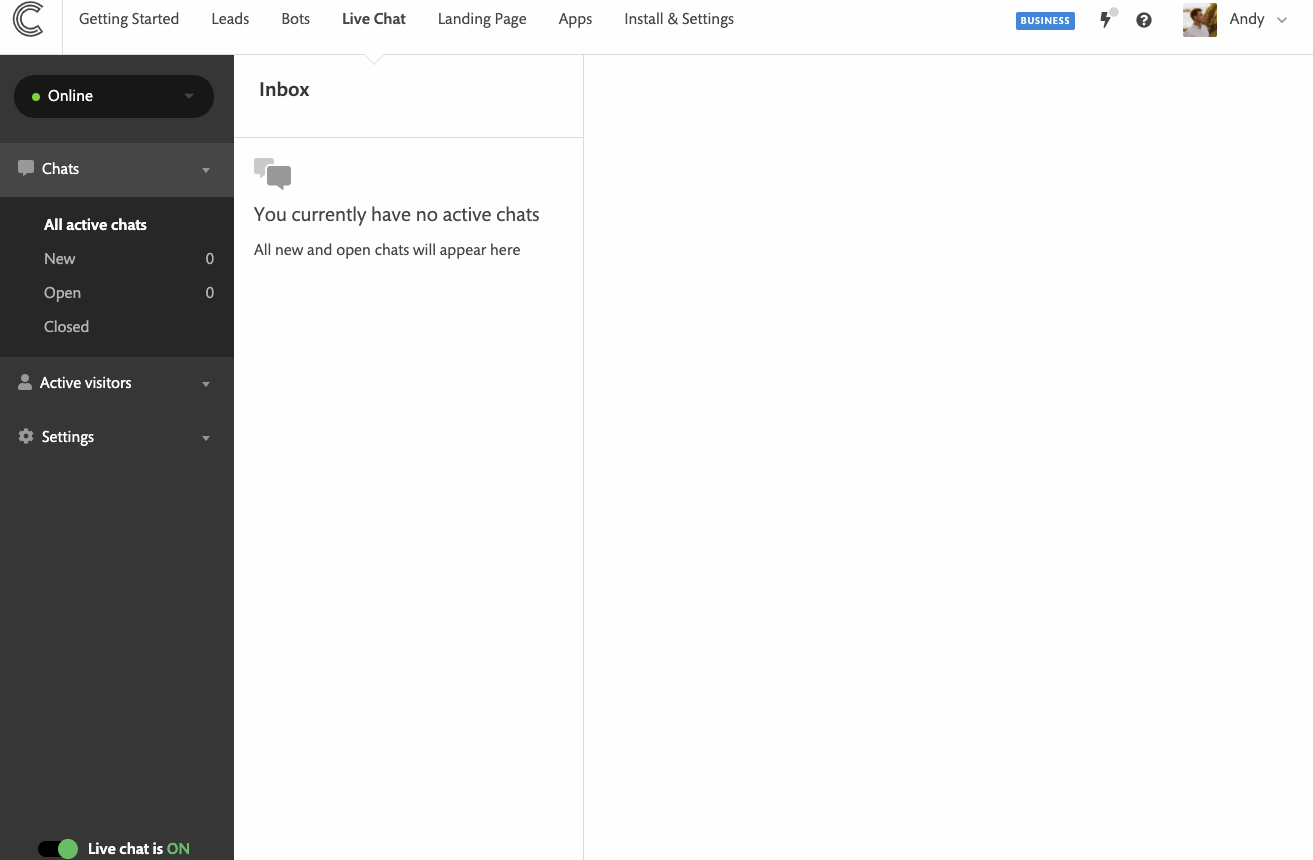 What if I am signed out?
When you are signed out of Continually your status will automatically be set to offline.
What effect does this have for me?
When your availability is set to offline, you will no longer receive any live chat pop up notifications even when you are still signed in and working on Continually.
What effect does this have for my visitors?
In your settings, you can choose to send automatic responses. We check to see if any of your team are online in order for us to determine which automatic response we send.
If your teammates are offline, we display a note above the message field for your visitors to say "We are currently offline, leave a message and we will get back ASAP". This helps your customers know not to expect and immediate response.
Setting your automatic responses
When someone gets in touch through live chat, it's good to prompt them to let them know that their message has been received and someone will help ASAP.

You can customize your automatic responses and set different messages for when you are offline or online!
These settings can be set on your live chat settings page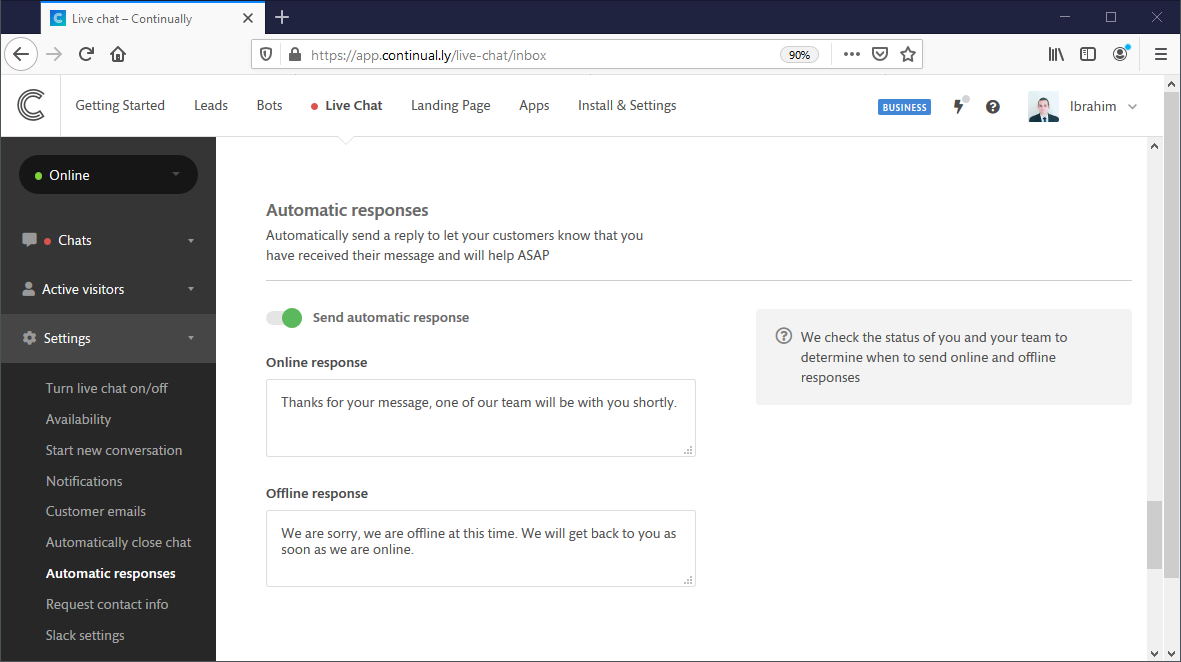 Automatically request email or phone number
Sometimes you just can't respond quickly enough, so the lead ends up leaving.
You can avoid losing this lead by automatically capturing the lead's email or phone number. This way if the lead decides to bounce, you can always send a follow-up email to answer their question!
These settings can be set on your live chat settings page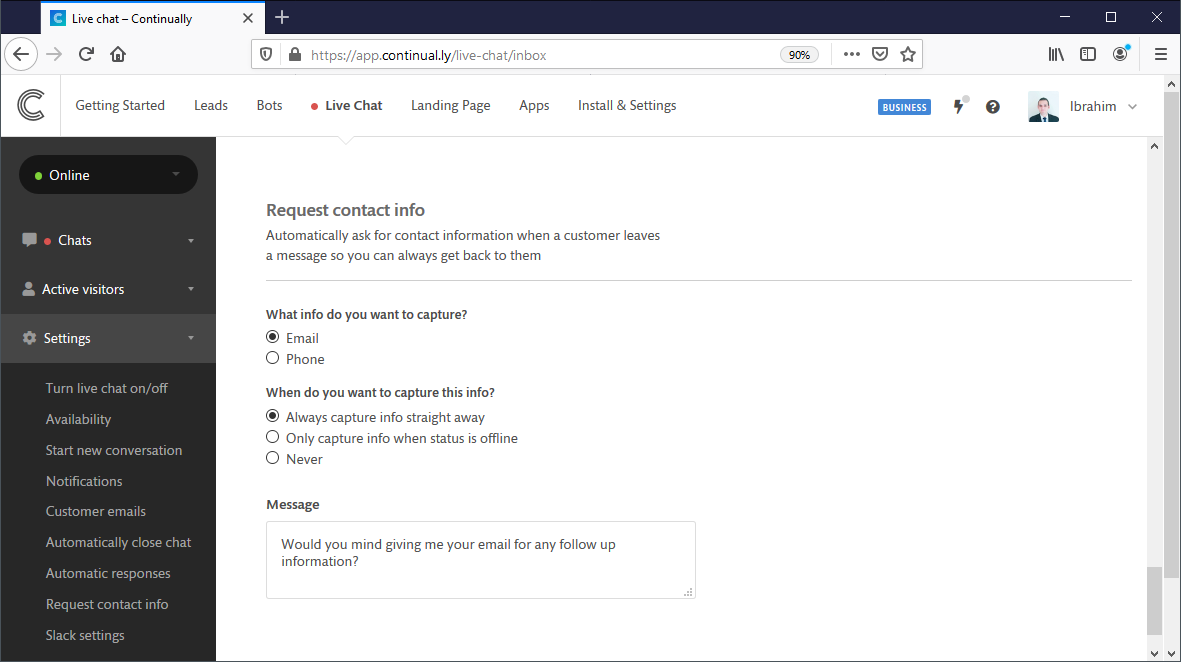 Go back and see the conversation
Once you have finished your conversation. You can always go to the leads page and find the conversation you had.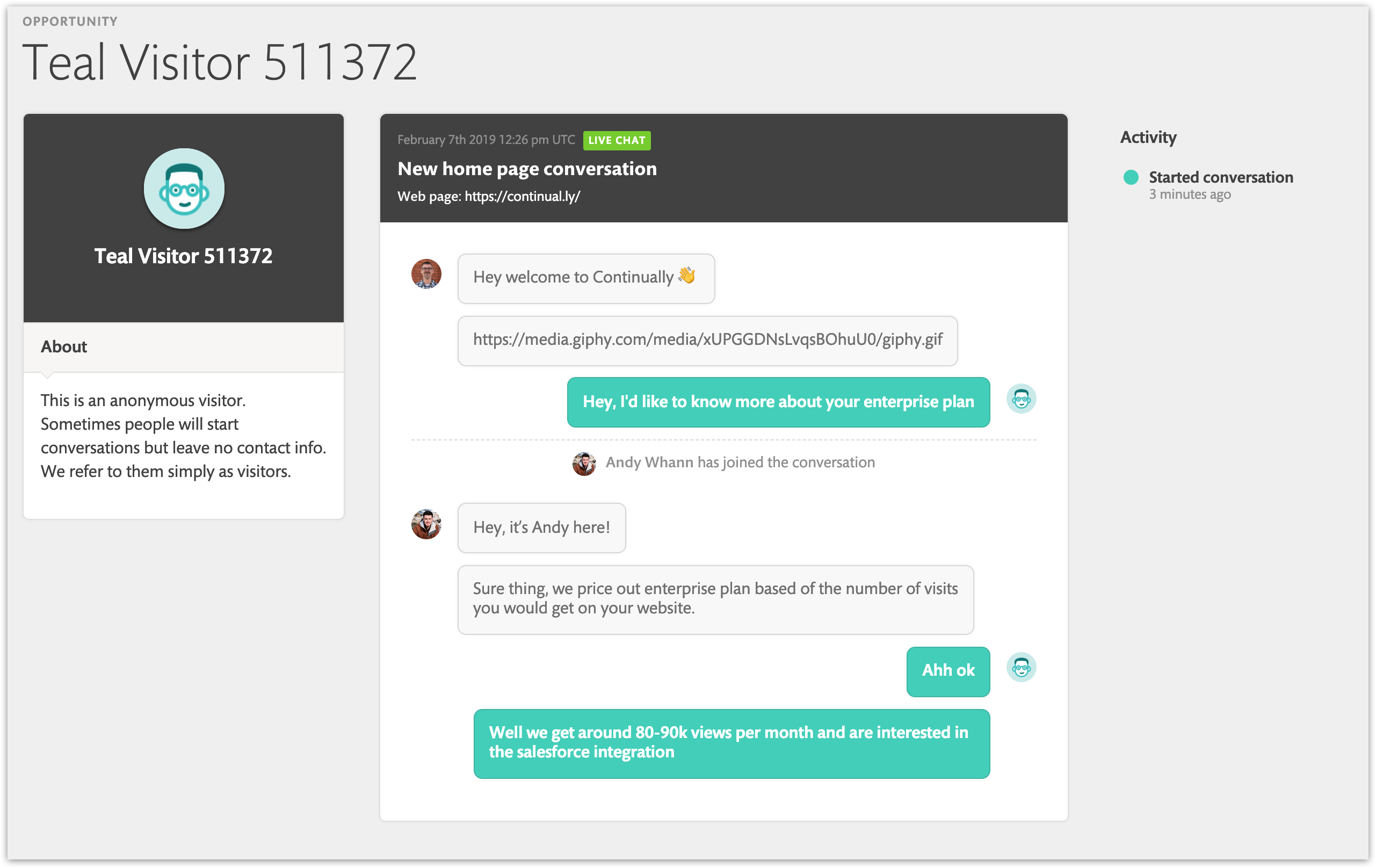 Slack commands
You can use our Slack commands to quickly capture customer's details.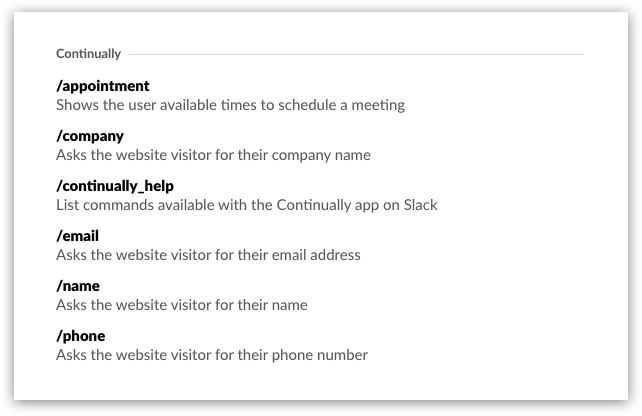 Does live chat affect my bots?
No. Turning live chat on/off does not affect your bots.