Using multiple bots across my website
Use different bots on each page of your website
You can install as many different bots across your site as you want! Use different kinds of bots like a "welcome bot" on your home page and "sign up bot" on your blog to help you achieve your goals.
This guide will cover:
Where to find your embed code
You can find your embed code on the embed code page in your settings. If you are not sure how to install the embed code here is a link to a guide - Install embed code
Note: Your embed code does not change for each bot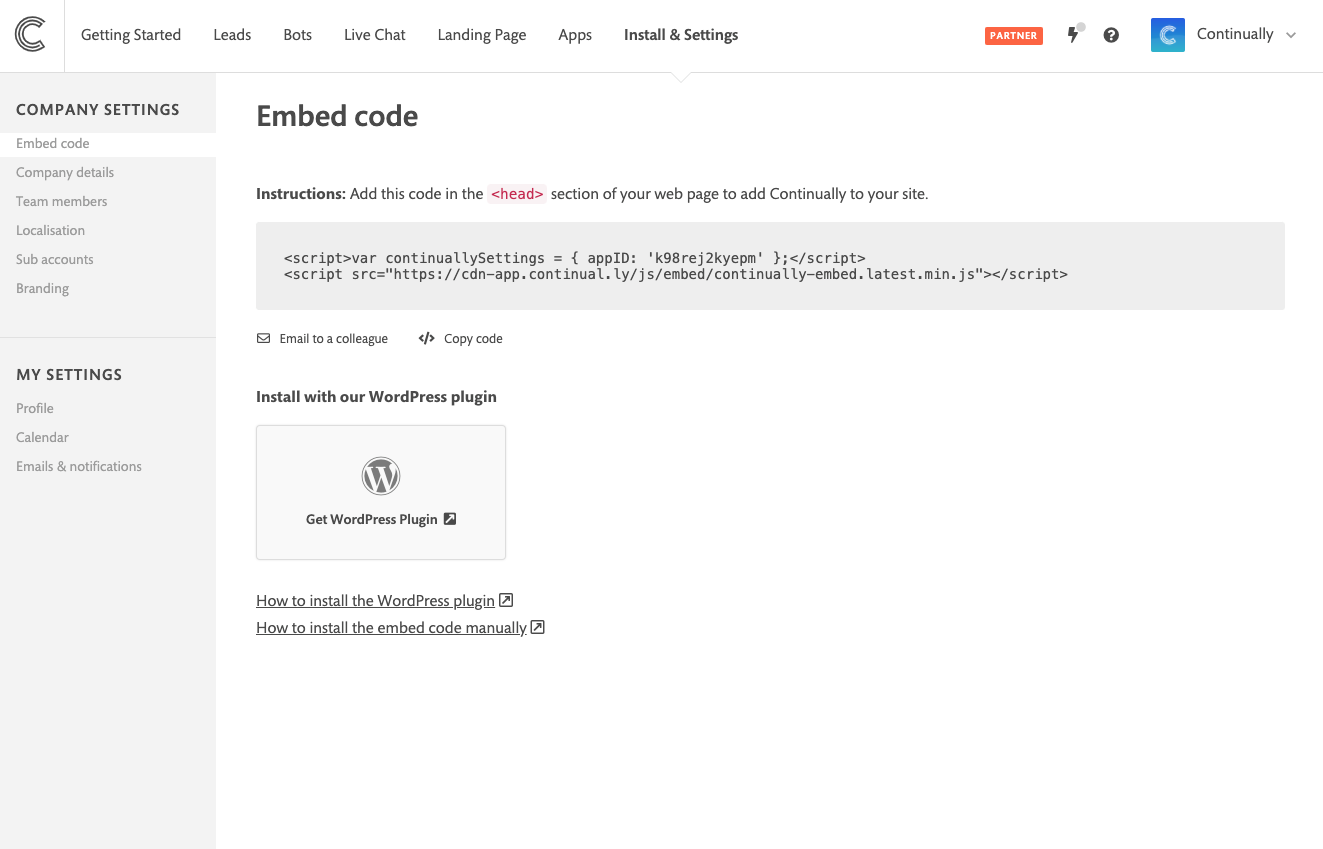 So you have you embed code installed and you have created a few bots that are ready to be displayed across your site. Now you need to add URL targeting so that we know where to display each bot.
1

Click on the Targeting section to begin to add URL targeting rules.

2

Once you are in the targeting section you can click on Target specific pages or click Page URL.

3

Next you can specify where you want the bot to load, in this example, we add Contains continual.ly so that the bot will appear on all pages across the Continually site.


Still can't see your bots?
If you have installed the embed code but still can't see your bots here is a quick checklist for you to check.
Make sure your bot is set to LIVE and not in DRAFT
If you used targeting check there are no spelling mistakes.
If you used other targeting rules check that you meet the required rules when you are testing.
If you used 2 URL targeting rules, check that your rule is set to "Match all these rules"
Not seeing the correct bot?
Here are some things you can check to make sure your bot is displayed correctly.
The bot you want to use is set to LIVE and other bots you don't want to use are set to DRAFT
If you are using more than one bot, make sure none of the bots are left with the targeting rule set to display on all pages.
Other related articles