Installing Continually on a second website
You can use your embed code across multiple different sites, all you need to do is add URL targeting to each bot so that we know which site and page to load your bots on.
Heres a guide on - How to install the embed code
Heres a guide on - How to add targeting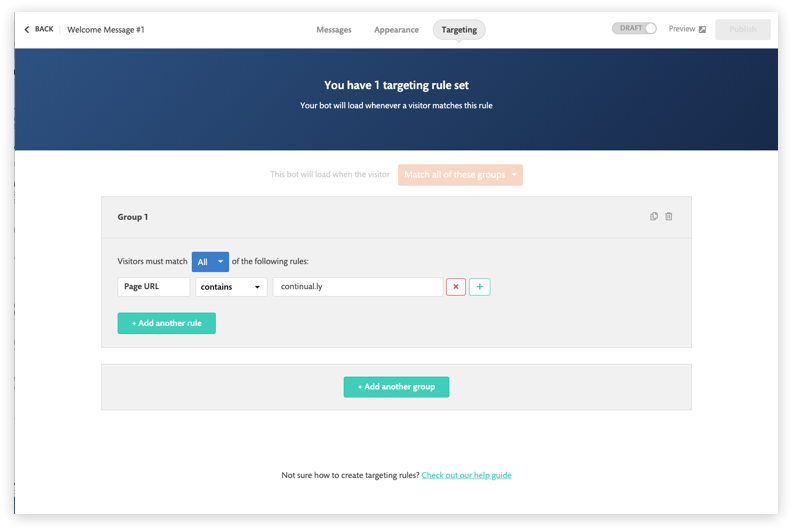 How many sites can I embed on?
You can add your embed code to as many sites as you like
How many bots can I add?
As many as you like! Just make sure you add targeting if you are using more than one!