Marketo: How to connect Continually to Marketo
For customers who rely on Marketo's marketing automation capabilities, this integration will mean you can sync leads from Continually to Marketo.
To get started you must have a user with Admin rights in Marketo. For authorization you'll need three pieces of information:
Client ID
Client Secret
Munchkin Account ID
In this guide we will cover
How to get the authorization information
Finding Client ID & Client Secret
We need to:
Create an API Only Role with all Access API permissions.
Create an API User
Assign the API User to the API Role
Create a Custom Service with that API User and find its Client ID and Secret.
1

2

3

4
---

Finding your Munchkin Account ID
To find the Munchkin Account ID, go to Admin -> Integration -> Munchkin, find and copy the Munchkin ID. We'll use it in the connecting step.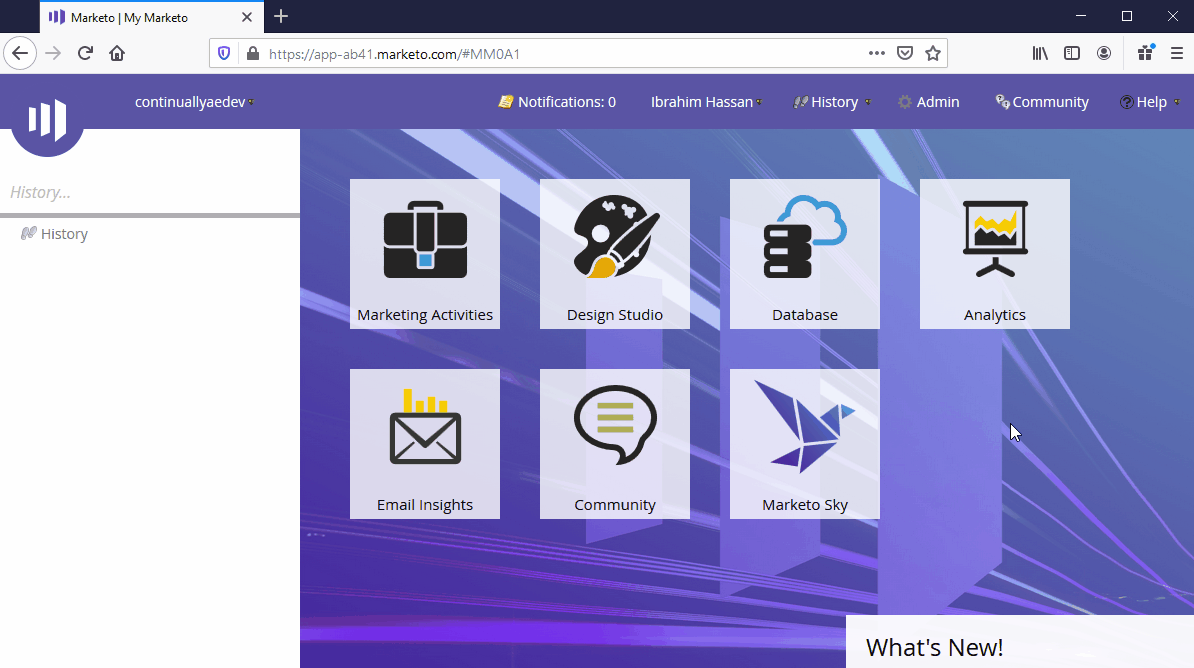 ---
How to connect / Disconnect Continually to Marketo
After you got the Client ID, Client Secret and the Munchkin Account ID you are ready to integrate Continually to Marketo. From the Apps page, find Marketo and click on Connect, then paste the authorization info you got from the previous steps and Connect.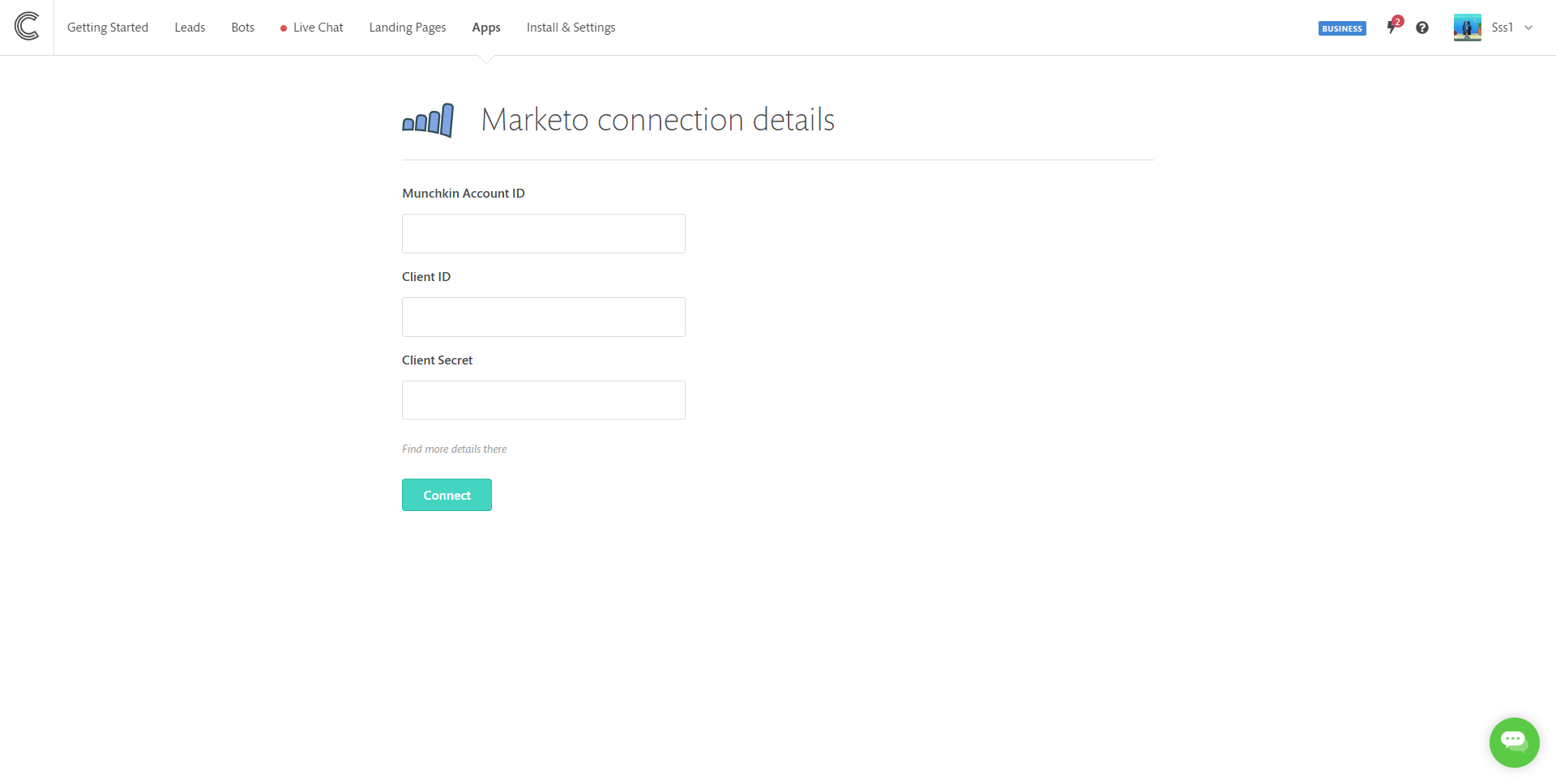 After that you will be asked to sync your first list, you can choose whether to sync all bots or certain bot only, and to sync all leads prior to that integration, you can choose to sync all existing leads with Marketo list.